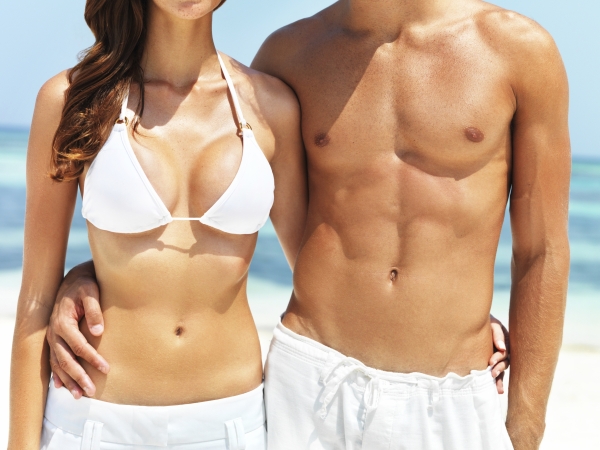 Liposuction was the second most popular plastic surgery performed in 2015, with 222,051 men and women opting to have fat removed from various parts of their bodies. However, there are important factors to consider before you decide liposuction is the right procedure for you including:
1. A Discount Surgeon Could Leave You Paying More for Additional Surgeries
The cost of lipo varies across the country, but the average cost is between $3000 and $8000, depending on the chosen body area and the number of areas. When you choose a plastic surgeon, it shouldn't have to do with cost, but rather the experience of the surgeon and whether they are board-certified by The American Board of Plastic Surgery (ABPS).
In fact, our board-certified plastic surgeon in Ft. Lauderdale offers financing options to ensure you can have the procedure(s) you want from a skilled doctor without struggling to pay for them. If you opt for a discount surgeon, you could put yourself at risk for serious complications and may require additional surgeries to correct the original procedure.
2. There is a Limit on the Amount of Fat that Can Be Removed
The amount of fat you can have removed via liposuction depends on your current weight and health, but the ABPS limits the amount of fat that can safely be removed to a maximum of 5 liters (approximately 10 pounds) for outpatient liposuction and 7 liters (approximately 14 pounds) for inpatient liposuction. Again, the number of liters varies per person and relies on your current BMI (Body Mass Index). If you're looking to have more than 10 pounds removed, it could be safer for you to split the procedure into two stages.
3. Men & Women Approach Liposuction Differently
Men and women alike choose liposuction, but the amount of fat they'd like removed—and the area of their body to remove it from—differs. Women mainly want to look thin, but men want to look toned. Men typically have less fat removed and target their abdomen, flanks (love handles) and neck or jaw for definition. Whereas, women often choose their hips, love handles and thighs.
4. You Can Combine Liposuction With Other Plastic Surgeries
It's not uncommon for our plastic surgeon to combine surgeries for patients. Many women choose a mommy makeover, which involves liposuction, a tummy tuck and breast augmentation. Having these plastic surgeries done at once prevents you from going under anesthesia in the future. You can also have liposuction done on several areas of your body at once to fully reach your aesthetic goals.
5. Liposuction Isn't an Answer for Weight Loss
Liposuction is not a cure for obesity or an excuse not to exercise or eat healthy. The fat cells removed will not come back, but you can still gain weight in other areas. The remaining fat cells in the area where you had liposuction could increase in size, and excessive weight gain can create new fat cells. The best candidates for liposuction are healthy, near their goal weight and have previously tried to target the area with diet and exercise.
The Weston Center for Aesthetic Medicine and Surgery offers a variety of liposuction techniques to help you look your best in the safest, most effective way.
If you're interested in liposuction, please contact our skilled plastic surgeon in Ft. Lauderdale today at (954) 526-0066 to schedule your consultation. We serve clients in Ft. Lauderdale, Miami, Weston and surrounding areas of Florida.