Posted: November 14, 2017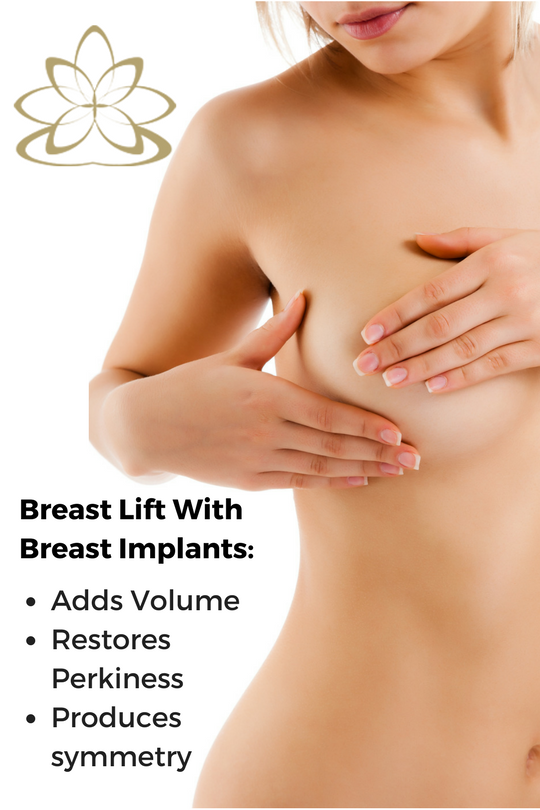 Breast augmentation is designed to improve the size, shape, profile, and projection of the breasts. With augmentation, Miami breast surgeon Dr. Jon Harrell can create ideal symmetry between breasts and body, enhance the natural contours of the waist and torso, and produce a look that is complementary to your entire frame. However, no matter what breast augmentation options are chosen – and there are many – the placement of implants will neither correct nor prevent sagging.
Breast sagging, also known as ptosis, is a part of the aging process. Sagging breast tissue often accompanies weight loss. Breast ptosis can also be a natural result of pregnancy, particularly after breastfeeding has stopped.
Weight fluctuations, aging, and pregnancy can also impact the volume and symmetry of your breasts. Breast augmentation is ideally suited, almost specifically designed, for these issues. To address sagging breasts, however, a lift technique will need to be added to your breast augmentation procedure.
Breast lift surgery is designed to remove excess and loose skin from the breasts while lifting remaining skin and tissue into a perkier, more youthful, and more appealing position. During breast lift surgery, Dr. Harrell may also reposition the nipple to ensure the most natural-looking and aesthetically pleasing results. During your initial consultation at our Weston, FL office, your breast lift options will be covered in full, enabling Dr. Harrell to ensure your procedure meets your needs and expectations.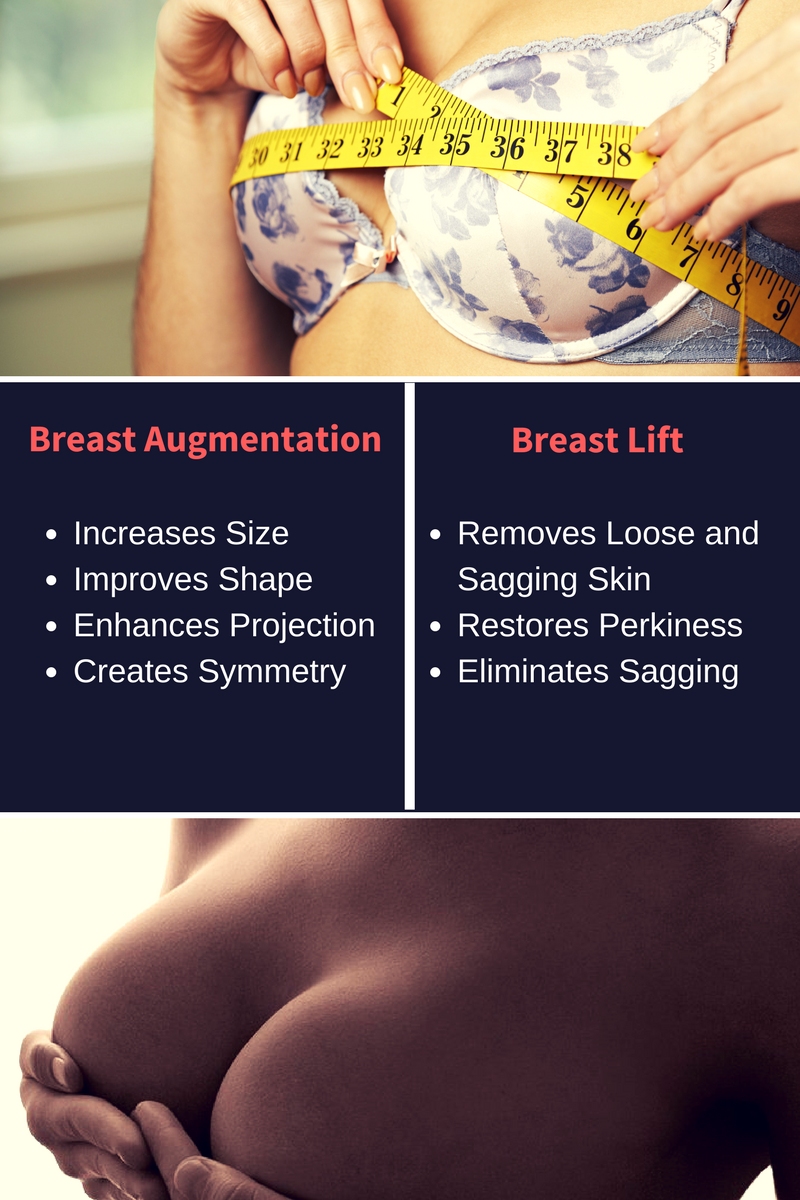 Combining Breast Lift with Augmentation
Breast lift surgery can reduce the size of breasts by one cup size. If your breasts are larger to begin with, this may pose little to no problem. In fact, for women with significantly large breasts, a reduction in size can have a profoundly positive impact on comfort and ability. However, if your breasts are already too small for your frame, a reduction in size can have the opposite impact, making you look and feel less womanly and attractive.
To prevent this problem, many women add breast implants to their lift, ensuring both sagging and volume loss are addressed. Combining breast augmentation with lift can also help ensure symmetry, ideal cleavage, and desirable proportions are created.
The incisions used for breast lift surgery are similar to those used for breast enlargement. These are:
Around half of the nipple – the crescent incision is ideal for mild ptosis, but may not be large enough to accept a breast implant
Around the entire nipple – the donut incision is made around the circumference of the nipple, in the darker skin of the areola. This incision allows for the placement of smaller breast implants
Around the nipple with a vertical incision to the breast crease – the lollipop incision is typically used for more pronounced breast sagging. Most breast implants can easily be inserted through this incision
When necessary, an additional incision can be made along the crease underneath the breasts for better implant placement. Dr. Harrell will talk to you about all of these options and recommend the one best for you based on your anatomy and your goals.
Breast augmentation in combination with lift is common during the mommy makeover procedure, but the option is not reserved for women who have had children. If you are experiencing issues with the size, shape, or symmetry of your breasts in addition to sagging breast tissue, Dr. Harrell welcomes an opportunity to meet with you for a private and confidential one-on-one consultation where you can discuss your desires and learn about the procedures that might help you accomplish your aesthetic goals.
To schedule your consultation with our board-certified breast surgeon, please call the Weston Center for Aesthetic Medicine and Surgery at (954) 526-0066 today. Located in Weston, Dr. Harrell provides breast augmentation, breast lift, and mommy makeover services for women living in Miami, Ft. Lauderdale, and all surrounding areas of Florida.