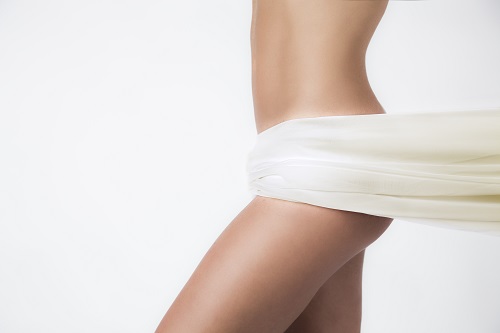 Ultrasonic liposuction is an advanced lipo technique that can help remove stubborn fat deposits from nearly any area of the body. With this liposuction method, Weston, Florida plastic surgeon Dr. Jon Harrell uses ultrasound to liquefy stubborn fat deposits, allowing for:
Complete removal of excess fatty tissue
Reduced risks of bruising and bleeding
Reduced risks of trauma to surrounding tissue
A decreased recovery time
Consistent and pleasing results
Ultrasound is very effective at emulsifying fat deposits, which allows our board-certified plastic surgeon to treat areas of the body – such as the neck –  that are too sensitive for some other liposuction techniques. This same technology allows ultrasonic liposuction to be used on more fibrous and tougher fat deposits such as those found in the male chest (gynecomastia), the flanks, the abdomen, and the buttocks as well. Where ultrasonic liposuction will work best for you can be determined during your consultation at our Ft. Lauderdale-area office.
Other Liposuction Options
Ultrasonic lipo offers a number of unique advantages, but so too do the other liposuction techniques offered by Dr. Harrell:
Tumescent liposuction
SmartLipo™
With tumescent liposuction, a medical fluid is injected into the treatment area to swell fat deposits, allowing for a complete removal without the need for general anesthesia. SmartLipo uses a laser to liquefy fat deposits prior to removal. Like tumescent and ultrasonic options, SmartLipo is designed to minimize trauma, enhance results, and produce a naturally desirable appearance. The use of a laser may also help stimulate collagen production and encourage skin to better conform to your new contours, making it a better option for people with loose skin in their treatment areas.
Dr. Harrell works individually with each of our patients to ensure the most effective treatment is offered. If you would like more information about the liposuction techniques we provide, please contact The Weston Center for Aesthetic Medicine and Surgery to schedule a consultation. We welcome patients from Ft. Lauderdale, Miami, and all surrounding areas of Florida.