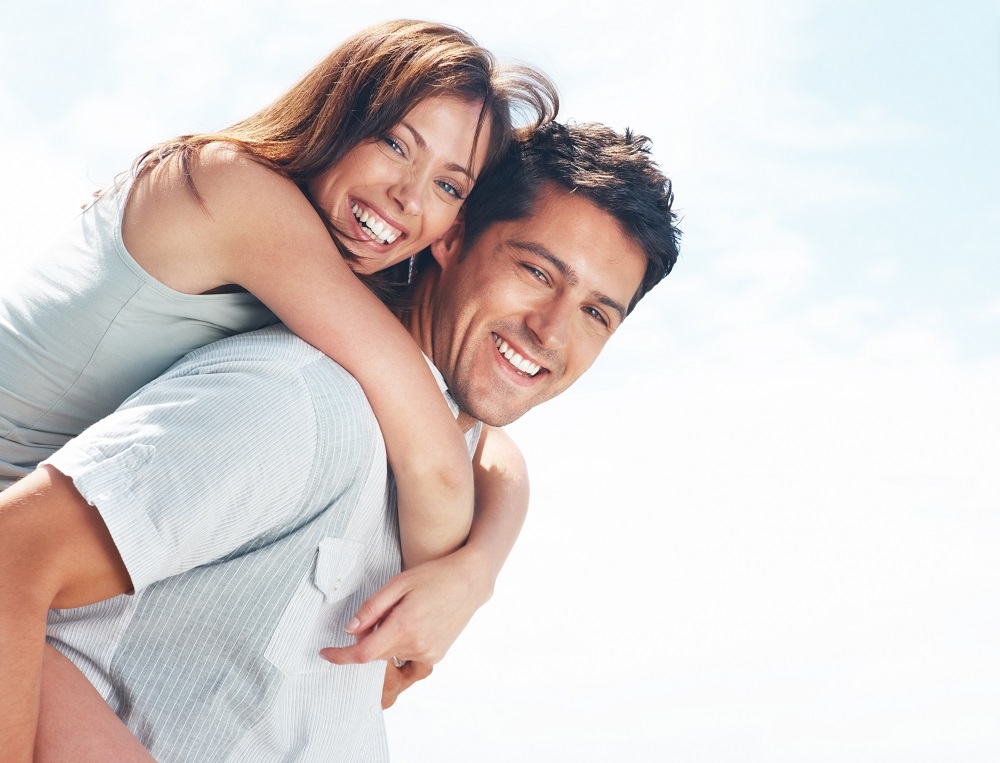 Liposuction is one of the most popular cosmetic surgical procedures in the United States. There are many reasons for this. First, many people, although not overweight, have areas of fat on their bodies that are disproportionate to the rest of their figure. Many others are slightly overweight and desire to sculpt and tone multiple areas on their bodies. Still, others are very overweight and want to reduce significantly and begin to control their shape and appearance.
To varying degrees, liposuction can help each of these groups of patients. However, liposuction is not a substitute for diet and exercise and should be looked at as an aid in improving one's shape, not the final solution. 
If you're interested in liposuction, contact Miami plastic surgeon Dr. Jon Harrell, today at 954-526-0066 to schedule your consultation. Dr. Harrell is board-certified by The American Board of Plastic Surgery and is an accomplished liposuctionist with a highly developed artistic sense. The Weston Center for Aesthetic Medicine and Surgery serves clients in Miami, Weston, Ft. Lauderdale and surrounding areas of Florida. 
Liposuction: An Overview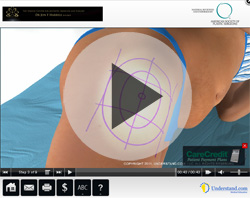 There are several different methods for performing liposuction, but they all operate on the same basic principle: in each case, Dr. Harrell makes a small incision into the treatment area and then inserts a device called a cannula, which breaks down and sucks out these deep-layer fat cells.
The narrow instruments we use to remove fat require only a minimal incision, so liposuction can treat many areas of your face and body without leaving excessive scars. The scars left behind will be as slight as possible.
Liposuction is usually performed on an outpatient basis and may take anywhere from one to two hours to complete. During your initial consultation at our Weston, FL office, Dr. Harrell can discuss this with you in greater detail to help you understand what you can realistically expect during your procedure.
Liposuction Treatment Areas
Liposuction can be used in virtually any area of the body where a stubborn deposit of fat has formed. The most common liposuction treatment areas include:
The back
Buttocks
Hips
Abdomen
Love handles
Waist
Breasts
Upper arms
Thighs
Ankles
Knees
Chin
Neck
This procedure provides the best results for women and men who are near their ideal weight and do not plan to lose a significant amount of weight in the future. Liposuction can add the extra body sculpting results that diet and exercise often cannot provide, but should not be seen as a suitable alternative to leading a healthier lifestyle.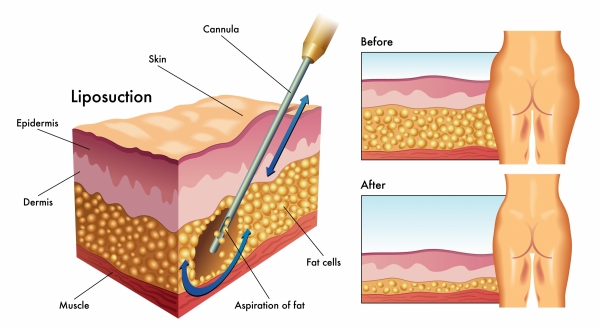 Tumescent Liposuction
Tumescent liposuction has become increasingly popular as a less intensive alternative to other liposuction treatments performed under general anesthesia. In Miami, tumescent liposuction is popular among active people who want to avoid general anesthesia and quickly return to their regular activities.
During the tumescent liposuction procedure, a sterile saline solution containing lidocaine, anesthesia and epinephrine is infused under the skin. The fluid causes blood vessels to shrink and the anesthesia to reach deep fatty tissues. Once the anesthesia has taken effect, tiny cannulas are inserted beneath the skin to remove fat with minimal blood loss and bruising. The anesthesia remains effective for a full 24 hours so no additional pain medication is needed during the first night of recovery.
Tumescent liposuction offers many distinct advantages including shortened recovery time, no need for general anesthesia, and great results. Dr. Harrell will carefully review your areas of concern to help you decide if this technique is the best for your needs.
Ultrasonic Liposuction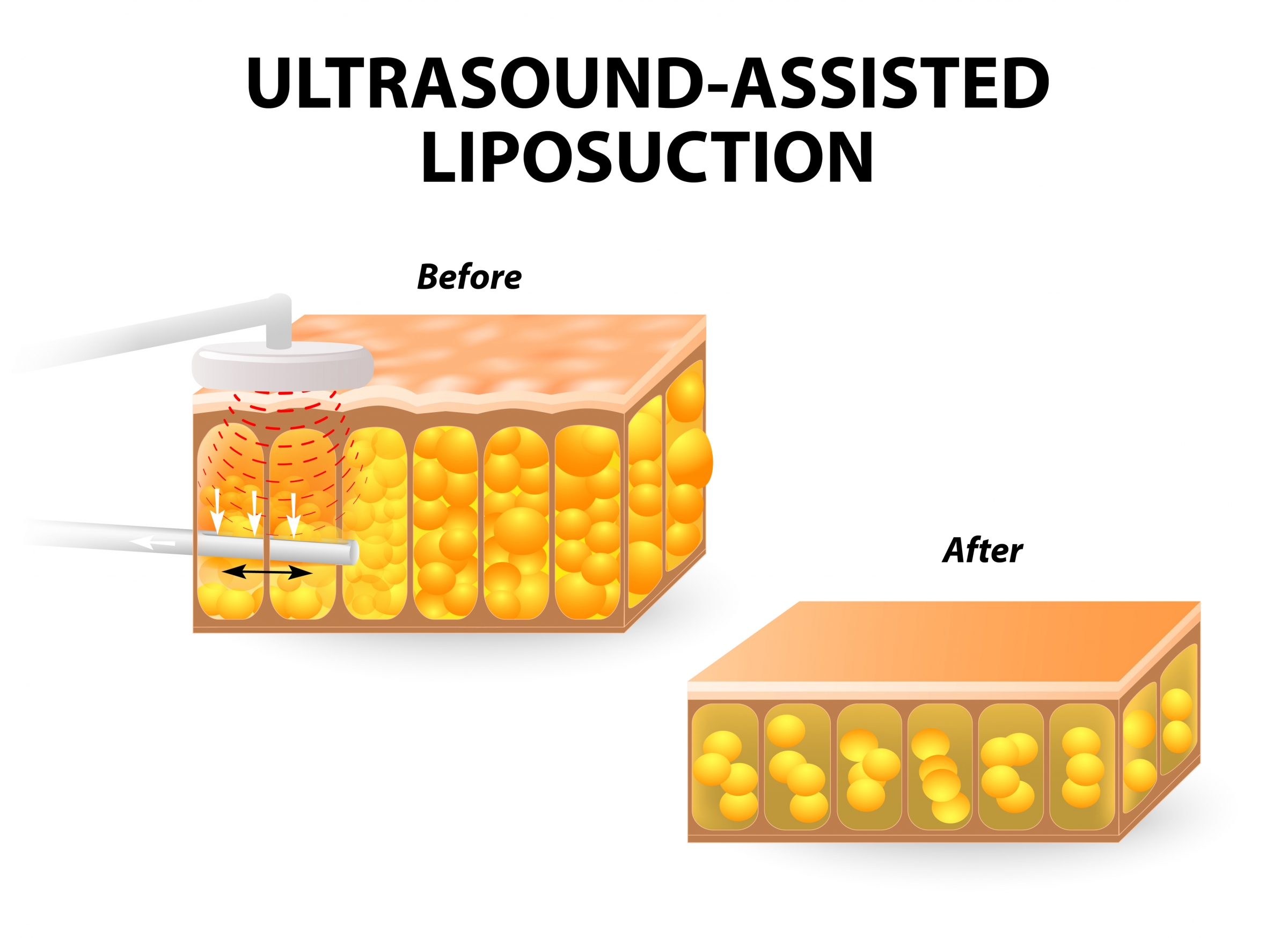 With ultrasonic liposuction, ultrasound waves are used to liquify fat deposits prior to their removal. Traditionally used in combination with tumescent fluids, ultrasonic liposuction comes with an excellent safety record and enjoys unique benefits including:
Less interference with surrounding tissue and nerves
More consistent results in areas like the abdomen, back, hips and chest
Better skin tightening around new contours
And, of course, like the traditional liposuction procedure, it can remove stubborn deposits of fat from patients who have not seen results from diet and exercise.
SmartLipo™
All liposuction procedures involve the same basic elements. In each surgery, Dr. Harrell uses a tool to break up stubborn fat deposits, then removes the fat from your body through a tube called a cannula. Most of the fat is removed, your body absorbs the rest, and after a short period of recovery you will have a body with more pleasing contours than before.
What sets SmartLipo apart is its use of lasers. SmartLipo uses a laser to melt fat within your body, then draws it out through the cannula. This allows for fewer incisions in your body, a reduced chance of scarring, and allows our Miami-area plastic surgeon some extra precision when removing fat.
Distinct advantages offered by SmartLipo include:
Smaller incisions for less visible scarring
More complete removal of stubborn fat
Better results in hard-to-treat areas
Fewer risks of bleeding
Reduced recovery time
It can be difficult to find a plastic surgeon you trust enough to perform liposuction on your body. You need to find someone with lots of experience and skill that is backed up by a record of excellent results. Dr. Jon Harrell has decades of experience as a plastic surgeon, and the  photo gallery of his previous work speaks for itself.
Liposuction Candidates
It could be a good idea for you to consider a liposuction procedure if:
You have fat that does not respond to diet and exercise
You are attempting to sculpt your figure, not lose weight
You have reasonable expectations for your final results
You will be honest about your medical history and current prescription usage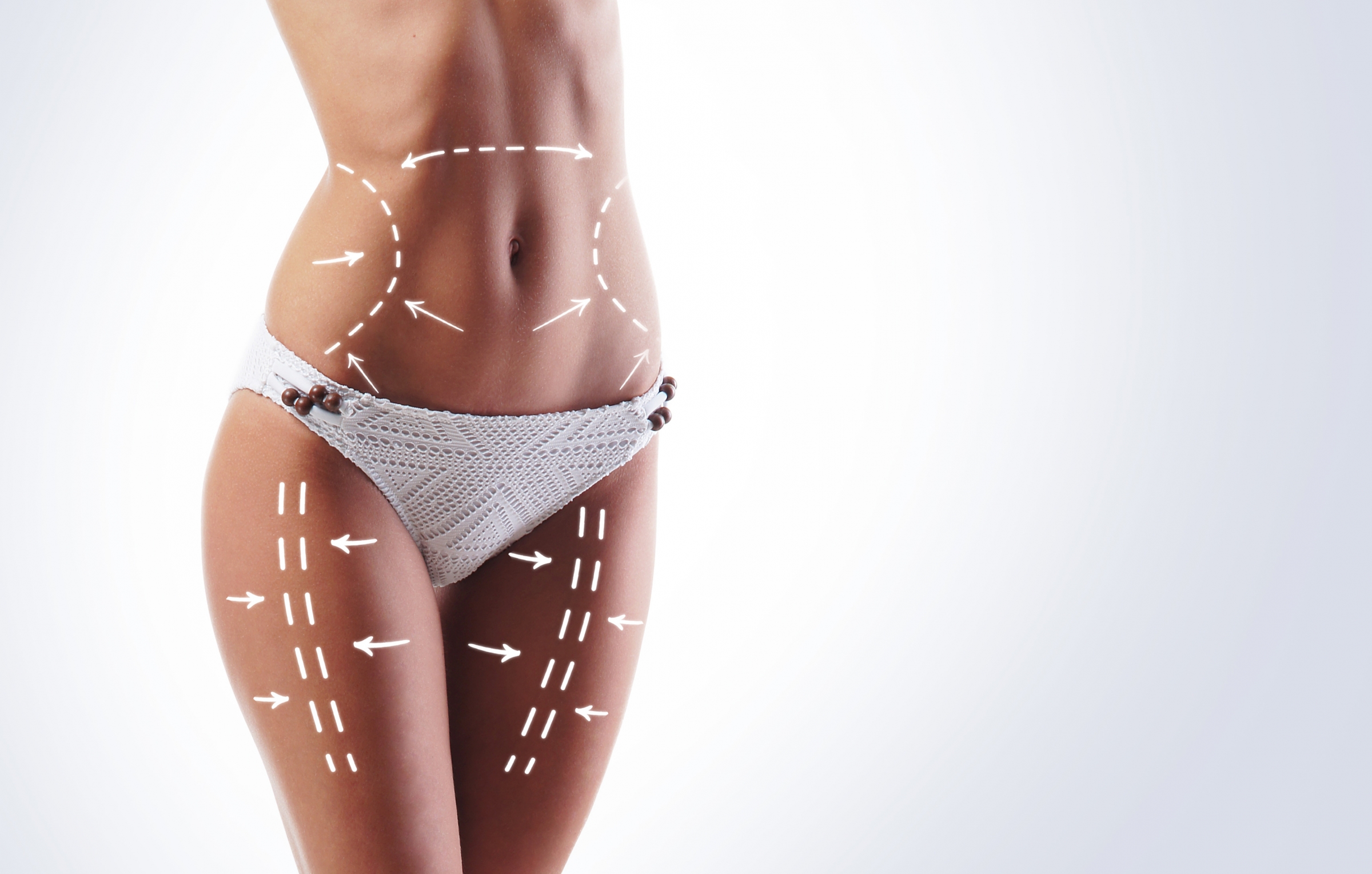 Before you schedule your procedure, you will need to have an initial consultation with Dr. Harrell to determine whether liposuction is right for you. Dr. Harrell has been delivering excellent results to Miami liposuction patients for the last 24 years, and is eminently qualified to determine whether you are likely to get the results you want from body contouring surgery. 
You are a good candidate for liposuction if:
You are within 30% of your ideal weight
You do not have any life-threatening illnesses or medical conditions
If you take medication, it is not medication likely to interfere with the procedure
You do not smoke, or are willing to quit for the duration of your procedure and the recovery period
You have realistic expectations and specific goals for the procedure
The best way to learn if you are a good candidate for liposuction is through a one-on-one consultation at our Weston, FL office. Call us at 954-526-0066 to schedule your free consultation and learn if this body contouring procedure is right for you.
Liposuction Risks
When you are considering any type of body contouring procedure, you understand that there may be some risks involved such as infection, bleeding, and trauma to adjacent muscles. With liposuction, there is a very low risk of complication due to innovative technology and advanced patient safety. However, understanding any potential risks before you have the surgery is always the best option.
Many of the risks involved specifically with the liposuction surgery will vary according to the technique you choose. Some of the specific liposuction risks can be:
Fat embolism - This very rare occurrence is when a loose piece of fat becomes trapped. Immediate symptoms are shortness of breath and difficulty breathing. If you notice any breathing irregularities after your liposuction procedure, please contact our Miami plastic surgery team immediately.
Change in skin sensitivity - Some patients experience an increased tenderness or numbness in the liposuction treatment area. This should desist within two to four months and can be tended to by regularly massaging the area.
Irregularities in your skin - If you notice any bumps or waves after your liposuction surgery, you may be experiencing poor skin elasticity or uneven fat deposit removal.
Loose skin - Your skin's elasticity is an important component of determining whether or not you are a candidate for liposuction. With poor skin elasticity, you may see some loose skin after your liposuction procedure, our Miami plastic surgeon, Dr. Jon Harrell, can perform a procedure which tightens up your loose skin.
Liposuction complications can be minimized by disclosing your full medical history to Dr. Harrell before your procedure, discussing any medications you regularly take, quitting smoking, and diligently following all aftercare instructions.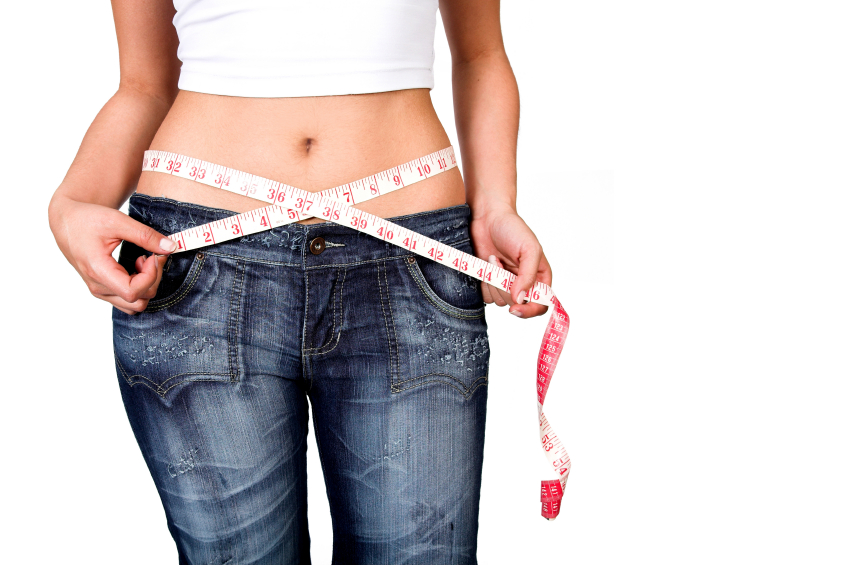 Recovery from Liposuction
Once you have successfully completed your liposuction treatment, you will be provided with a compression garment or elastic bandages which can help control swelling and contour your body. Some other requirements may be:
Medications to take orally which reduce infection and pain
Proper care of your surgical site
Staying healthy and monitoring your surgical site
Follow up with your  plastic surgeon
Most patients are able to resume working and mild activities within three to seven days of their liposuction procedure. Strenuous activities may need to be avoided for up to six weeks, but moderate exercise can typically be resumed within four.
You will be seen in the office for follow-up appointments after the procedure to ensure that you are healing well. Patients are encouraged to call in to the office as necessary with any questions about their recovery. During your visits, Dr. Harrell will help you determine if you have healed enough to begin more demanding physical tasks
Some of the factors which can have an impact on your liposuction recovery are:
Age at time of  cosmetic surgery
Genetic background
Elasticity of your skin
Your natural healing process
Most patients can see an immediate improvement in shape but it will take several weeks for swelling to begin reducing significantly. Improvements in shape may continue for up to six months as swelling gradually resolves. Dr. Harrell strongly encourages his patients to have lymphatic massage treatments after liposuction to speed recovery and improve final results. This, along with other ways to improve recovery response and reduce recovery time will be covered in the consultation.
Maintaining Liposuction Results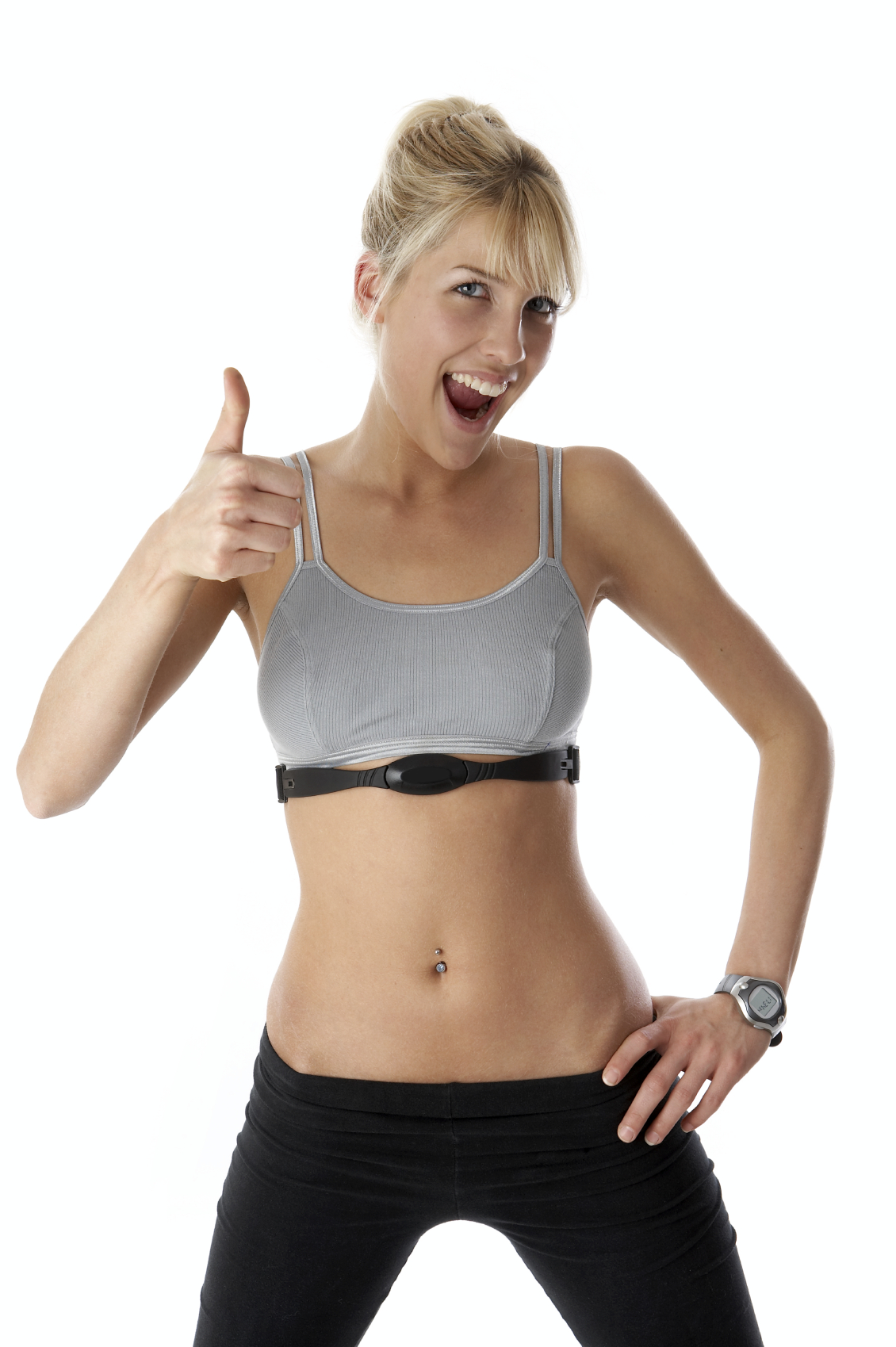 Your liposuction results are, to an extent, permanent. The fat that has been removed cannot come back. New fat, however, can accumulate if you do not take proper care of your body. Fortunately, taking care of your body doesn't require becoming a triathlete. All it takes is making smart decisions.
The best ways to maintain your liposuction results are:
Eating wise – reduce sugar intake, focus meals on vegetables and lean proteins, snack on nuts and fruits, avoid processed foods and refined sugars
Moving – walk, jog, swim, or choose another simple activity to do daily. Shoot for at least 60 minutes of mild exercise every day to help prevent weight gain
Really moving – more advanced forms of exercise will help further sculpt and tone your frame. While not necessary for maintaining results, weight training, power yoga, and resistance training are all great ways to enhance your results. Shoot for 90 minutes of intense exercise weekly for optimal outcomes
Your results will be dependent on the amount of work you put into maintaining them. It can be helpful to work with a nutritionist and personal trainer for the most effective results, but common sense goes a long way. We all know what causes fat to accumulate. Avoid those things, choosing instead options that keep the body healthy, and your liposuction results may very well last for a lifetime.
During your initial consultation, Dr. Harrell can answer any questions about liposuction that you may have to ensure you are provided the tools you need to maximize your results and get the most out of your procedure.
Contact Dr. Jon Harrell
If you reside in the Miami area and are contemplating liposuction surgery, please contact The Weston Center for Aesthetic Medicine and Surgery through our website or call 954-526-0066 to schedule your initial consultation with Dr. Harrell today. We welcome patients from Ft. Lauderdale, Plantation, Davie, and all surrounding areas of Florida.