One of the very common concerns of many patients we see is the change in abdominal contour seen after pregnancy or significant weight loss. Loose skin, stretch marks, a rounded or distended abdominal contour, and excess deposits of fat are frequent concerns of many patients. Typically, exercise and dieting have failed to correct the problem and patients present themselves to our office frustrated and concerned that they have lost the tone and shape they used to have or had hoped to have after traditional methods of weight loss and body contouring have been attempted. Lost skin elasticity, loose muscles and abnormal deposits of fat all contribute to this situation. 
The good news is that there are effective treatments available to help reverse and correct these concerns. Perhaps the most effective of these surgical procedures is abdominoplasty, more commonly known as a "tummy tuck."
If you have questions about tummy tuck surgery in the Ft. Lauderdale area, please don't hesitate to call 954-526-0066 to schedule a consultation with Board-certified plastic surgeon Dr. Jon Harrell today. We welcome patients from Miami and surrounding areas at our Weston, FL office.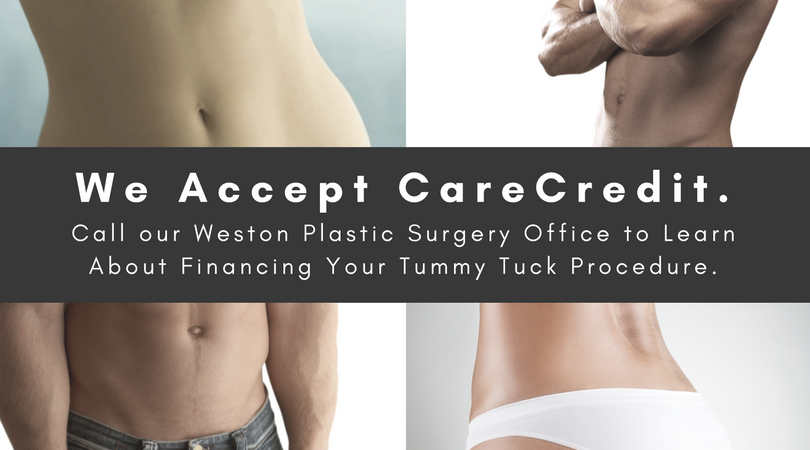 What Can a Tummy Tuck Fix?
Tummy tuck surgery is designed to address the many ways that weight fluctuations, pregnancy, and aging impact the midsection of the body. With tummy tuck surgery, Dr. Harrell can focus on the restoration of your stomach, hips, and waist by:
Eliminating excess, loose and sagging skin
Removing stubborn deposits of fat from the low belly
Tightening abdominal muscles
Abdominoplasty can be used to draw in the waistline, firm and tone the oblique and rectus abdominus muscles, and remove skin and fat from the front of the belly. Offering both aesthetic and physical benefits, the reattachment of abdominal muscles may help prevent herniation – a common consequence of separated abdominal muscles (diastasis recti) in women who have had children.
Not all tummy tuck procedures will involve work on the abdominal muscles, but many of these procedures can be enhanced when this step is included. As a board-certified plastic surgeon, Dr. Harrell both knows how to identify which procedural steps will be beneficial and how to customize each procedure to meet the specific needs of the patient. During your initial consultation at our Weston, Florida office to discuss tummy tuck surgery, Dr. Harrell will provide you with information about all of your options and guide you towards those that will be of most benefit to you.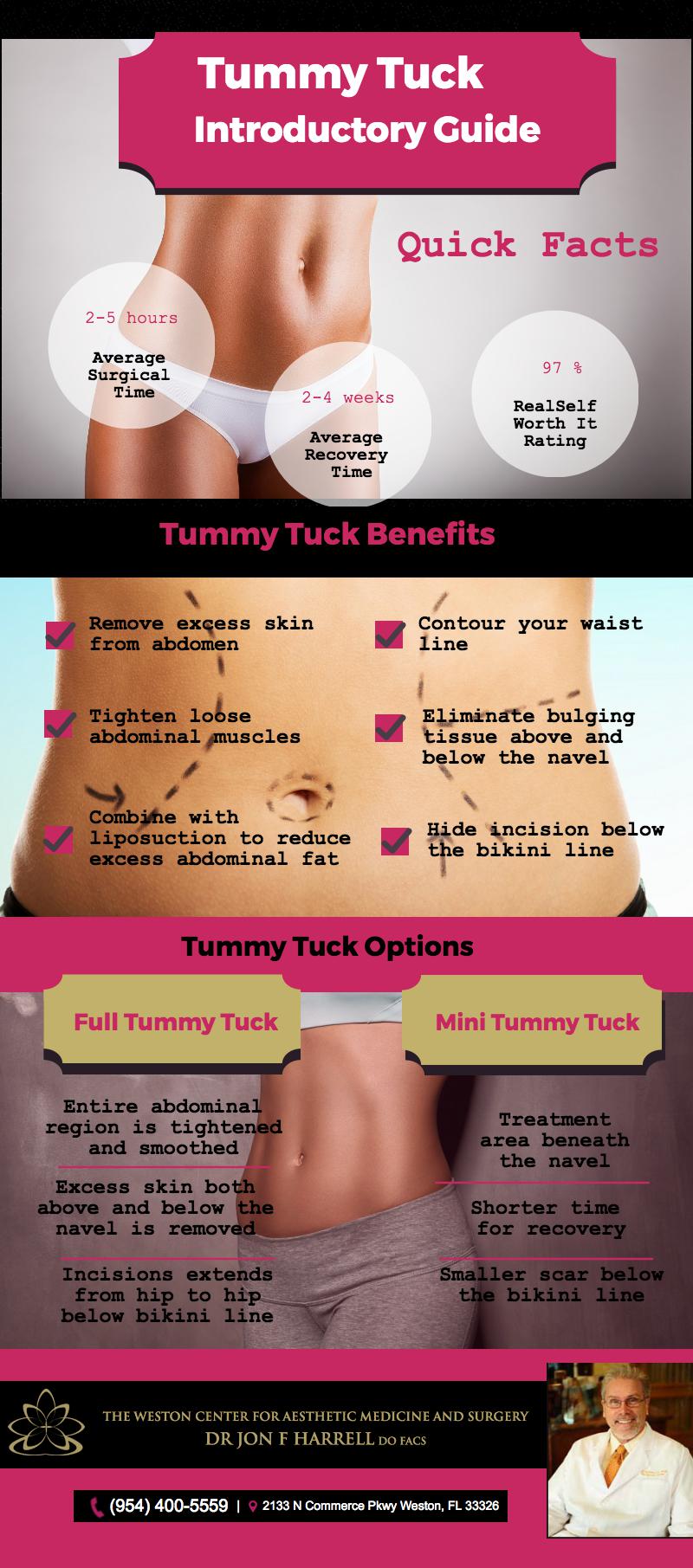 What Makes a Good Tummy Tuck Candidate?
The best candidates for tummy tuck surgery are those who are close to their goal weight. While abdominoplasty can remove excess fat and bulky, unwanted skin, it is not a good method of weight loss. It is important that you try diet and exercise to improve your abdominal appearance before considering surgical options. Tightening of the muscles helps to flatten the abdomen and dieting frequently will reduce some of the more rounded contour that disturbs many patients.
If you've tried diet and exercise unsuccessfully, the next level would be non-invasive laser treatment to tighten the skin. These treatments are successful for minimal to moderate skin laxity, but typically do not improve muscle tone or correct folds of excess skin.
If laser skin tightening will be insufficient to address your needs, tummy tuck surgery may be the best option. Good candidates should be:
Healthy and prepared for a surgical procedure
Willing to follow all of Dr. Harrell's pre and postoperative instructions
Able to take time away from work and obligations to recover
Realistic about potential outcomes
Abdominoplasty is incredibly effective at toning the midsection to improve clothing options, restore freedom of movement, and produce a more attractive appearance. It cannot be relied upon to undo deep-seated dissatisfaction with your body. During your consultation, Dr. Harrell will talk about what you can and cannot realistically expect from your tummy tuck procedure to make sure your expectations are within the realm of possibility.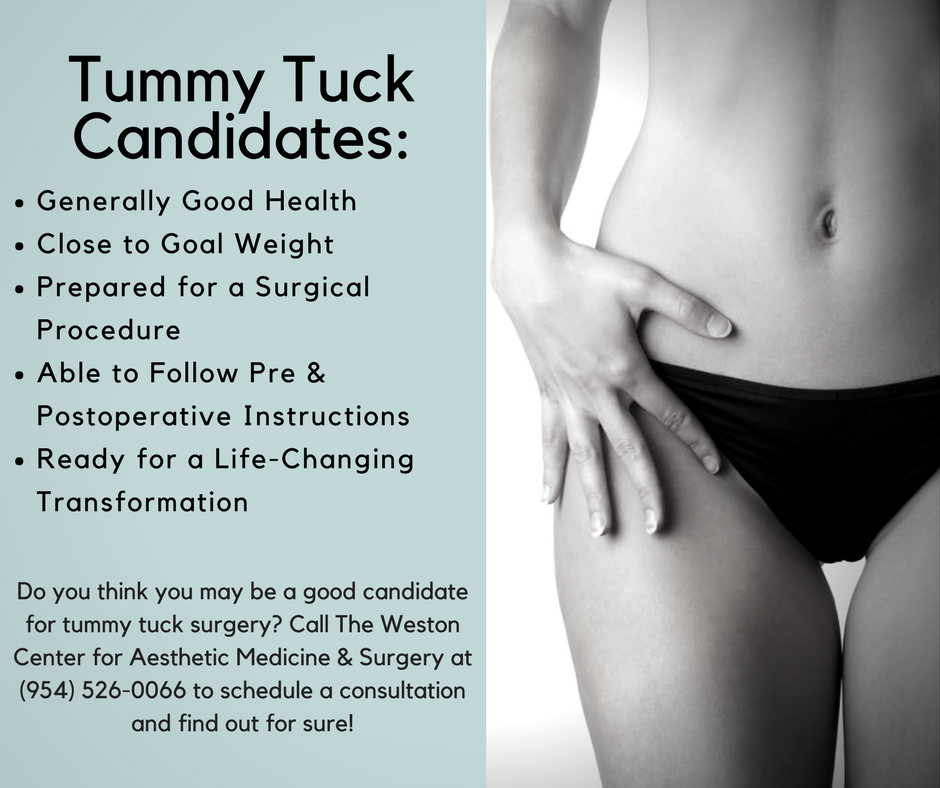 How do I Prepare for Tummy Tuck Surgery?
Preparation for a tummy tuck means putting your body in the best condition possible for surgery. Here are the steps we recommend for our patients:
Make sure you have reached your ideal weight or have come close to it with a combination of diet and exercise. Makee sure this is a lifestyle you can realistically maintain after surgery. 
Consider whether you'd like  liposuction to be part of your procedure.
Stop smoking if you are a smoker. Smoking interferes with your body's ability to heal after a surgery.
Inform us of any medications you are taking. We may need you to temporarily stop taking some of them a week or so before your surgery.
Make plans with your employer to take up to two weeks off from work for your recovery. Those with office jobs usually only need to take a week off. Those with physically demanding jobs may need as long as three.
Arrange for a friend or family member to drive you home after your procedure.
Stock your home with everything you'll need during your recovery period, and set up comfortable spot where you can relax, read, watch television, and sleep.
Proper preparation helps ensure greater comfort and fewer risks during the recovery phase. Dr. Harrell will provide you with detailed instructions on how to prepare for tummy tuck surgery during your visits to our office leading up to your procedure. Your comfort and safety are top priorities for us. We will provide you with all of the information that you need to help protect those things while in our care.
What is Tummy Tuck Surgery Like?
If both you and Dr. Harrell agree that an abdominoplasty is your best option, you will have your procedure performed either in an accredited outpatient facility or hospital, based upon your overall health and other issues discussed during the consultation. Please be sure to arrive at the facility an hour or so before your procedure to fill out the necessary paperwork and to begin preparations for your surgery.
You will be marked prior to surgery to outline the proposed incision location and areas to be liposuctioned. Any last-minute questions about abdominoplasty that you may have will be answered and both you and Dr. Harrell will be in agreement as to how the procedure will be performed. After an appropriate anesthetic is administered the skin will be injected with local anesthesia to reduce the need for general anesthesia and to reduce intraoperative bleeding.
The incision is then made and located in a position below a bikini line so as to be virtually invisible in any public situation. Next, the skin and fatty tissue are carefully separated from the muscle covering and the umbilicus is preserved by protecting its attachment to the muscles. When the skin has been sufficiently elevated, the excess skin is carefully trimmed off to create a smooth and moderately tight closure. Before closing the skin, the umbilicus is secured in such a way as to create an 'inny' with a concealed incision/scar.
The deep layer of the abdomen is then tightened to create further flattening of the belly by placing a number of sutures in the wrapper that covers the muscles. This effectively creates an internal 'girdle'. Usually, a drain will be placed under the skin to remove any excess fluid in the early days after the procedure. This helps ensure a smoother and flatter result. Dr. Harrell prefers to use absorbable sutures so that there are virtually no sutures to be removed after the surgery.
What is Recovery from Tummy Tuck Like?
After your abdominoplasty, you will be sent home with specific postoperative instructions that are essential for your recovery. You'll have a series of follow-up visits to assess your progress and to make sure you're comfortable. You'll be given a support garment, which will help keep the tissue in place as it heals. This garment also helps prevent blood clots in the treated area.
For the first week after surgery, you should plan to engage in only the lightest of physical activity. You won't be bedridden, but you'll need to take it easy. We will evaluate your specific needs at your initial consultation and offer more specific guidelines according to your unique surgical requirements.
Some postoperative swelling and discomfort will be unavoidable. Your compression garment will help reduce swelling. You can further reduce bloat by engaging in mild forms of exercise, such as afternoon walks, in the days following your procedure. Discomfort can be dealt with through the use of analgesics. Dr. Harrell will discuss pain management options with you to help determine which will be best for your needs.
Most patients are able to resume normal activities within four weeks, though more active forms of exercise will need to be avoided for up to six. During your follow up visits, Dr. Harrell will assess your level of recovery and let you know when it is appropriate to resume specific activities.
How do I Maintain My Tummy Tuck Results?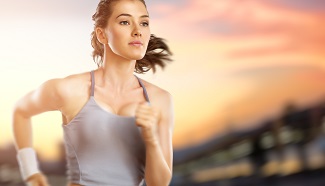 The full results of your tummy tuck may take up to six months to be realized. During this time, you can take steps to enhance those results while setting the course for a more active and fulfilling lifestyle. Steps that will help you maintain and enhance your tummy tuck results include:
Eating a healthy and well-balanced diet
Getting at least three hours of moderate exercise weekly (swimming, jogging, heated yoga, etc.)
Getting at least 90 minutes of more intense exercise weekly (weight training, strength conditioning, etc.)
While more intense forms of exercise are not necessary to maintain your abdominoplasty results, more progressive activities will help enhance them. If you want a fully toned and defined core, you will need to engage in exercises that facilitate that goal. If your aim is simply a flatter and more appealing midsection, mild to moderate exercise will be sufficient.
Why Should I Choose The Weston Center and Dr. Harrell for My Abdominoplasty?
At The Weston Center for Aesthetic Medicine and Surgery, we firmly support you, the patient, by first understanding your goals. Once we know what you are looking for, we will make a comprehensive analysis of your unique anatomy before formulating a plan that will best address your goals. In addition, all alternative treatment plans will be discussed so as to give you as many options to choose from as we can. We believe strongly that you should be fully educated and an active partner in the decision making process.
Dr. Harrell, the medical director of The Weston Center, insists upon first class service. All of our patients are treated with respect and given the necessary time to understand the process and feel comfortable with their decisions. All personnel are fully committed to making your experience a positive and enjoyable one. Additionally, Dr. Harrell has over 25 years of experience in aesthetic plastic surgery and has performed countless abdominoplasty procedures. His experience and dedication translate into predictably better results for our patients.
Contact Us Today!
If you are ready to discuss your tummy tuck options and learn if abdominoplasty can help you reach your goals, call us at 954-526-0066 today to schedule a consultation, meet with Dr. Harrell, and see firsthand how tummy tuck surgery can change your life.
Dr. Harrell is a board-certified plastic surgeon serving the communities of Miami, Ft. Lauderdale, and surrounding areas of both Miami-Dade and Broward County.