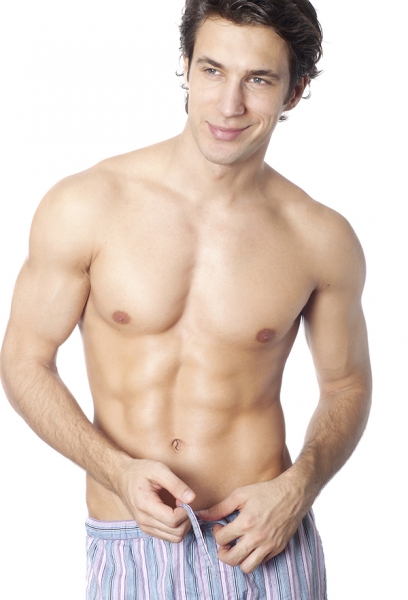 Gynecomastia is the medical term used for excess breast tissue in men. This condition isn't serious and doesn't necessarily require medical intervention, but it can cause significant emotional distress for men, especially during pubescent years. Gynecomastia often goes away over time, but for men struggling with the embarrassment of "man boobs," male breast reduction is the most effective treatment.
Up to 60 percent of men suffer from gynecomastia, and 1 out of 4 men between ages 50 and 80 have the condition. Gynecomastia can occur at any age for a number of reasons including:
Hormonal changes
Obesity
Genetics
Aging
Medications such as anabolic steroids, antibiotics, chemotherapy, heart medications, etc.
Substance abuse including alcohol, heroin and amphetamines
Medical conditions such as hyperthyroidism, kidney failure and tumors
There are other conditions that have similar symptoms such as breast cancer, an infection of the breast tissue or similar breast tissue fat (known as pseudogynecomastia).
Male Breast Reduction
Some medications may be prescribed to treat gynecomastia, but none are FDA-approved this specific use. The best way to treat enlarged male breasts is through male breast reduction. This plastic surgery procedure typically involves liposuction to remove the breast fat or a mastectomy to remove the breast gland tissue itself.
Male breast reduction is best performed by a board-certified plastic surgeon such as our Dr. Jon Harrell in Ft. Lauderdale. Dr. Harrell can give you a flat, firm and more masculine contour with miniscule scarring. The results of this surgery are usually permanent, and recovery time is minimal.
If you're a man embarrassed of your enlarged breasts, please call our plastic surgeon in Ft. Lauderdale today at (954) 526-0066 to schedule your gynecomastia consultation. The Weston Center for Aesthetic Medicine and Surgery serves patients in Ft. Lauderdale, Weston, Miami, Plantation, Davie and surrounding Florida areas.