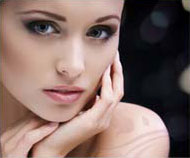 Refine and Rejuvenate
Dr. Jon Harrell is pleased to offer his patients a wide variety of cosmetic surgical procedures designed to rejuvenate facial appearance and to create improved facial balance and harmony for those desiring it. Dr. Harrell is a board certified plastic surgeon with over 24 years of experience in cosmetic surgical procedures.Plastic surgical procedures of the face fall into two broad categories.
The first consists of procedures designed to rejuvenate facial appearance due to the effects of aging and gravity and moderated to a degree by an individual's genetic makeup.
These procedures include:
The second category consists of procedures designed to create better balance in the face by changing the size and the shape of various structures. These procedures include treatments designed to improve the size or shape of the structure, leaving the patient with a better balanced facial appearance. Examples include:
Chin Surgery
Cheek Surgery
Please review the various procedures as outlined above to learn more about each procedure and then take a look at some of the representative results of the procedures in our Before and After Photo Gallery. Dr. Harrell and the entire office staff look forward to meeting you and helping you to attain your goal of looking your best.
Contact our office through the 'Make an Appointment' link below or call (954) 526-0066 to see if you are a good candidate for facial plastic surgery procedures. We are ready to help you look your best.