Whether you live outside of South Florida or outside of the United States, if you are considering a cosmetic surgery procedure then you may find it advantageous to consider having your procedure performed by Dr. Harrell. As a Board certified plastic surgeon with over 24 years of experience performing cosmetic surgery procedures, Dr. Harrell is highly experienced in most aspects of cosmetic surgery.
He is an expert in all of the standard areas of cosmetic plastic surgery and an accomplished practitioner of dermal fillers for lip augmentation, face lifts and general facial rejuvenation. In addition, he is a specialist in:
As a surgeon Board Certified by both The American Board of Plastic Surgery and the American Board of Otolaryngology-Head and Neck Surgery, Dr. Harrell is well trained and experienced in both surgery of the face and neck as well as the breast and body. Please explore our web site, the photo gallery, Dr. Harrell's bio and take a virtual tour of our office. We feel confident that we can provide you the 'World Class' experience you are hoping for.
To schedule an appointment at The Weston Center for Aesthetic Medicine and Surgery, please call (954) 526-0066 today.
Why Medical 'Tourism'?
There are many reasons that an individual may choose to have surgery outside of their local area. For some patients it is an opportunity to be out of the view of the public and their friends, allowing them some degree of privacy and anonymity. Others have relatives or friends that serve as caregivers or local hosts. Others like the idea of combing a 'vacation' of sorts with a cosmetic procedure. Yet others are looking for a physician who offers special expertise that they may not feel is available in the own hometown.
I'm Interested - How Do I Proceed?
Let's assume you have reviewed our web site, spoken to the office staff and wish to proceed. At this point we must decide on either a 'Virtual Consultation' or an in person consultation. This depends upon your location, your schedule and your 'comfort level'. For many patients it is simply too expensive or inconvenient to make two trips to see the doctor.
Virtual consultation is the best option in these cases. If personal or business issues bring you here often enough, you can of course have a consultation 'in person' prior to making your final decision. The choice is yours.
Virtual Consultation
In this scenario we will ask for representative photographs to be mailed or emailed to our office for review by Dr. Harrell. In addition, we would request some narrative from you as well so you have outlined your concerns and your goals. You will also be asked to submit a detailed medical information form. After this it is a simple task to arrange a telephone consultation with Dr. Harrell, during which time he will have your photos available as you and he speak together. Following this, the process is virtually identical to an 'in person' consultation.
Logistics - Moving Forward
Following the decision to proceed with cosmetic surgery, you will be given a price quotation including surgeon's fees, anesthesia fees, operating room fees and any incidentals such as implants or special garments or dressings.
Next you will work with our Patient Consultant to set up a surgical date, a preoperative 'visit' to discuss all the forms you will have read regarding the procedure, including the informed consents and you will be given the list of preoperative lab tests that will be required prior to your surgery. Occasionally a medical clearance will be necessary as well and our office will work with you if this is needed.
Pre and Postoperative Information
The standard information that you will receive will cover most patients' questions. These Patient Information Forms are found on this web site as well, should you wish to review them now. Nevertheless, there are a few issues which bear emphasizing.
It is best to have a caregiver with you. This person can typically be your transportation to all of your appointments. In addition, the caregiver can offer any physical and emotional support you may need after your procedure.
Of course, many procedures require little in the way of any need for assistance while other procedures such as the tummy-tuck/abdominoplasty or extensive facial rejuvenation surgery may require some assistance for a day or two. Should you be unable to bring or find your own caregiver, we will work with you to find someone who will fill this important position.
How Long Do I Need to Stay?
Although some individuals have no time constraints, we find that most of our out-of-town patients would like to return at the earliest convenient time after surgery. Obviously this is a relatively flexible decision based upon the procedure, the health of the patient and the distance they are travelling. A list is provided below to help you in planning the length of your stay. It is not written 'in stone' but is the usual time necessary before travelling.
Rhinoplasty - 7-8 Days
Breast Augmentation - 3-5 Days
Tummy Tuck/Abdominoplasty - 7-12 Days
Liposuction - 3-6 Days
Facelift - 7-10 Days
Travel Arrangements
Most people these days have no problem finding their flights or lodging. Nonetheless we have provided some general information that you may find helpful.
Airports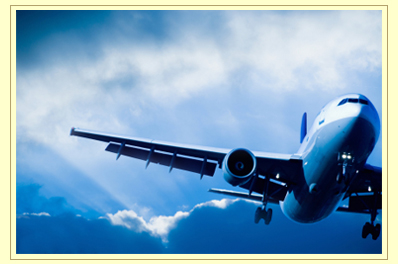 We are a short distance from either the Miami International Airport or Fort Lauderdale International Airport although the Fort Lauderdale Airport is closer to our office. Below, please find the general information for each of the airports and links to their web pages.
THE FORT LAUDERDALE INTERNATIONAL AIRPORT
320 Terminal Drive
Fort Lauderdale FL 33315
954-359-6100
www.fortlauderdaleinternationalairport.com
MIAMI INTERNATIONAL AIRPORT
Miami Florida
305-876-7000
www.miami-airport.com
Nearby Hotels
Hyatt Regency Bonaventure Conference Center & Spa
250 Racquet Club Road,Weston, Florida, USA 33326
Tel: +1 954 616 1234    
Fax: +1 954 384 6157
https://www.bonaventureresortandspa.com
Hotel Overview
Escape to a remarkable 23-acre retreat at this Weston, Florida hotel. Stay at the newly renovated Hyatt Regency Bonaventure Conference Center and Spa, and only minutes from the airport. Relax in elegant rooms with handsome marble baths. Pamper yourself at our extraordinary Elizabeth Arden spa. Work out in a state-of-the-art fitness center. Tee off on a championship golf course.
Then dive into our stunning pool with a cascading waterfall. Allow the attentive, friendly staff to serve you at our restaurant. Walk through serene gardens as swans glide by and Koi dart through the pond. Visit nearby attractions like the Everglades, Sawgrass Mills and Fort Lauderdale. Choose our Fort Lauderdale accommodations when you want to relax.
Courtyard Fort Lauderdale Weston
2000 N. Commerce Parkway
Fort Lauderdale, Florida 33326 USA
Tel: 1-954-343-2225
Fax: 1-954-343-2277
Toll-free: 1-800-356-9775
http://www.marriott.com/hotels/travel/fllwc-courtyard-fort-lauderdale-weston/
Hotel Overview
This Fort Lauderdale Florida hotel welcomes you with a spacious lobby and seating areas to meet your guests or colleagues. Conveniently located near Sawgrass Mills Outlet Mall, the Cleveland Clinic, BankAtlantic Center, Dolphin stadium and 72 holes of premier golf, Courtyard Fort Lauderdale Weston is your best choice for business or pleasure travel.
Hawthorn Suites by Wyndham Weston/Ft. Lauderdale
2201 N. Commerce Parkway
Weston, FL 33326 US
Tel: 954-659-1555
Fax: 954-659-1191
https://www.hawthorn.com
Hotel Overview
Located just around the corner from our office in a small center with restaurants and a salon. The Hawthorn Suites are a comfortable and convenient choice for many of our patients.
Local Attractions
The South Florida area has almost too many attractions to list and we can't do justice to the many locations and activities available to visitors. The beaches, the beautiful winter weather, water sports, fine dining, professional sports, world class restaurants, shopping , entertainment and a vibrant night life are all at your fingertips. If you are mixing your procedure with some vacationing the South Florida area is hard to compete with.
Click Here for More Information about Fort Lauderdale
Click Here for More Information about Miami
Ready to take a trip to the Ft. Lauderdale area to learn more about how Dr. Jon Harrell can help you look your best? Discuss the cosmetic surgery procedure of your choice by completing our online contact form or calling (954) 526-0066 today.