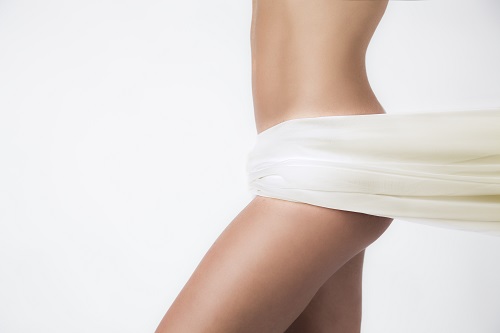 With multiple medical certifications and plastic surgery experience dating back to 1987, Dr. Jon Harrell has the qualifications and skill to provide the liposuction results you want while minimizing risks.
Choosing the right liposuction surgeon affects the quality of your results and the safety of your procedure. Below are a few of the most important elements to ask about when choosing a plastic surgeon.
Board Certification
To become board certified by the American Board of Plastic Surgery, your liposuction surgeon must fulfill certain education requirements and must pass rigorous examinations. A board-certified plastic surgeon has voluntarily undergone testing to demonstrate a high level of dedication and knowledge in the field of plastic surgery.
Dr. Harrell is double board certified by the American Board of Plastic Surgery and the American Board of Otolaryngology.
Liposuction Experience
Your plastic surgeon should have extensive experience with liposuction. This experience means your surgeon may be more prepared to perform the surgery and to customize it to your cosmetic goals.
Dr. Harrell has more than 25 years of experience in plastic surgery and has performed numerous types of liposuction. He is experienced providing liposuction results as part of a mommy makeover and for women who have never had children before. He is also experienced providing liposuction for men, whose results must flatter the male physique and are different than the ideal results for a woman.
Commitment to Ongoing Education and Professional Improvement
Your liposuction surgeon should be committed to professional improvement. Many plastic surgeons participate in ongoing educational opportunities, and some contribute to the advancement of plastic surgery knowledge as well. These surgeons are more likely to be committed to providing the most effective and safest methods of liposuction and other procedures.
Dr. Harrell attends seminars and conferences so he can incorporate the latest and most beneficial techniques and knowledge into his practice. He has also shared his experience and knowledge in various television and radio interviews, and has served academic appointments and positions within the field.
Your Liposuction Consultation
When you have narrowed your pool of potential surgeons, you should schedule consultations to see their office and learn more about their qualifications.
During this consultation, consider:
Does the surgeon answer your questions about liposuction openly?
Does the office present a professional, comfortable environment?
Does the surgeon tell you everything you want to know about where your liposuction will be performed?
Choosing a plastic surgeon is an important part of your liposuction procedure. Look for experience, knowledge, certification and openness when choosing a surgeon.
If you are searching for an experienced Miami liposuction surgeon, please contact The Weston Center for Aesthetic Medicine and Surgery by phone at (954) 526-0066  or complete our online contact form to schedule a complimentary consultation.