Whether you've lost a large amount of weight or have given birth, you likely have sagging skin and unwanted fat in areas where exercise and diet simply won't work. Body contouring can help you achieve a more flattering figure through one or more plastic surgeries that aim to trim and reshape your body.
Body plastic surgeries can remove excess skin and fat from many areas including the abdomen, arms and thighs. By improving the shape and smoothing remaining tissue, our plastic surgeon can sculpt your body to match your self-image.
If you're interested in body contouring, please contact our board-certified plastic surgeon in Weston today at (954) 526-0066to schedule your free consultation. The Weston Center for Aesthetic Medicine and Surgery serves clients in Weston, Miami, Ft. Lauderdale and surrounding parts of Florida.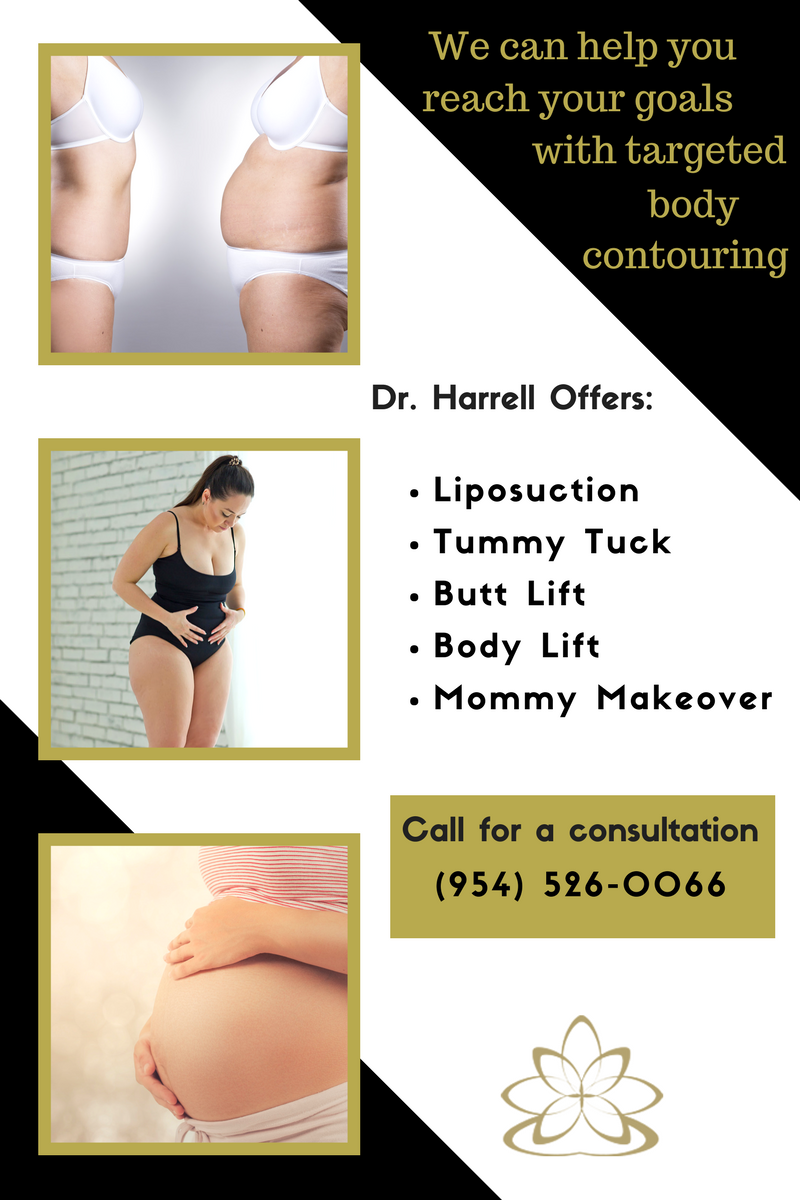 Types of Body Contouring Procedures
The right body contouring procedure for you depends on where your trouble spots are and your aesthetic goals. Men and women typically have more difficulty loosing weight in some parts of the body than others such as the abdomen, love handles and thighs, in which case a lower body lift can contour your bottom half all at once.
Mothers often struggle with loose skin and abdominal muscles as well as drooping breasts. A mommy makeover can address all of those issues at once through a combination of procedures—breast augmentation, liposuction and abdominoplasty.
Regardless of your reason for body contouring, there's a procedure that can help you attain a lean, firm shape. Each plastic surgery is designed to address different body goals. Some of the body contouring procedures we offer include:
If you want to see what you can expect your plastic surgery outcome to look like, check out The Weston Center's gallery of before-and-after photos of body contouring procedures.
Combining Plastic Surgery Procedures to Fit Your Goals
You may feel that only one part of your body needs to be reshaped, or you may want a combination of procedures designed to have a more dramatic effect on your whole figure. Our most popular combination surgeries include:
The Body Lift: A body lift can restore smoothness and tightness to the stomach, buttocks, groin and thighs. This comprehensive body contouring surgery can combine a tummy tuck, arm lift, butt lift and thigh lift to give your body a complete makeover. If you have recently lost a lot of weight and have loose skin, a body lift may be the ideal surgery for you to have. 
The Mommy Makeover: A mommy makeover is designed to restore parts of the body that are affected by pregnancy. Generally, this will involve a combination of breast augmentation, abdominoplasty and liposuction, though you can add other procedures as well. If you have questions about a mommy makeover, you may wish to schedule an appointment with Dr. Harrell to see how it would apply to you specifically.
Why Choose Board-Certified Plastic Surgeon Dr. Jon Harrell?
Dr. Harrell has the expertise and experience necessary to give you the body shape you desire. When it comes to delivering effective and lasting results, he is your best choice. Dr. Harrell is board-certified by The American Board of Plastic Surgery and has spent over three decades practicing surgery in the Miami and Ft. Lauderdale areas. He knows what procedures will best match your plastic surgery goals. With Dr. Harrell's help, you can give yourself the body you've always wanted!
Schedule your body contouring consultation with Dr. Harrell in Weston today by calling (954) 526-0066 or by filling out the form located on this page.
The Weston Center for Aesthetic Medicine and Surgery provides plastic surgery and medical spa services to clients in Miami, Ft. Lauderdale, Weston and surrounding areas of Florida.