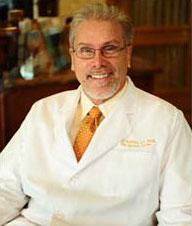 Dr Jon Harrell Do Face Plastic surgeon
Fort Lauderdale is full of plastic surgeons. With so many offering you their services, it can be difficult to choose the doctor who is right for you.
There are a number of factors you should keep in mind when choosing a plastic surgeon. However, there is one consideration that covers much of the ground you're looking at when you choose a plastic surgeon: board certification.
A board-certified plastic surgeon is the key to receiving a pleasant, productive plastic surgery experience. Double-board-certified plastic surgeon Dr. Jon Harrell and the staff at The Weston Center for Aesthetic Medicine and Surgery have the experience and skill set you need. We'll answer all of your plastic surgery questions.
If you live in the Fort Lauderdale, Florida area and you're looking for a board-certified plastic surgeon, please call The Weston Center for Aesthetic Medicine and Surgery at (954) 526-0066 today.  
Un-Certified 'Cosmetic Surgeons'
Many patients aren't aware that, in order to perform the cosmetic procedures offered by most plastic surgeons, a doctor needs only a medical degree and a license from the state of Florida. There is no legal requirement that a doctor have certification as a plastic surgeon.
This means that a doctor with a completely different specialty can perform these procedures without demonstrating any special skill or knowledge.
This might be legal, but it's not right for you. You deserve and you need a plastic surgeon who has demonstrated an impressive level of competence in plastic surgery. That's why it's so important, when looking for a plastic surgeon in the Fort Lauderdale area, to ask about board certification.
What is Board Certification?
Dr. Harrell is certified by The American Board of Plastic Surgery, which is the premier plastic surgery accreditation board in the United States. This means that he has:
Completed extensive residencies in both conventional and plastic surgery
Passed rigorous oral and written examinations
Demonstrated continued commitment to keeping up with new techniques and technologies
Shown adherence to best practices in the realms of ethics and patient communication
In short, board certification means that Dr. Harrell, who has been a practicing plastic surgeon for more than 24 years, has proven himself a dedicated and skilled plastic surgeon. He has put in the hard work necessary to make himself one of the very best plastic surgeons in South Florida.
Dr. Harrell is also certified by the American Board of Otolaryngology.
If you're a resident of Fort Lauderdale or any other of the nearby communities in South Florida and you want a plastic surgeon you know you can trust, please contact The Weston Center for Aesthetic Medicine and Surgery via the appointment button below or call (954) 526-0066 today.