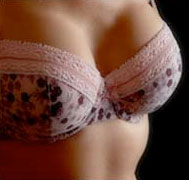 Restore
Women have many different body shapes, sizes and contours. Even though you may be displeased or unhappy with how your breasts look, that does not mean you are not still beautiful. There are a number of reasons why a woman's breasts sag. While the downward pull of gravity is a primary cause, there can also be other reasons such as weight gain or loss or even breastfeeding your children. If you have sagging breasts, the ideal remedy for them is to undergo mastopexy or breast lift surgery.
To find out if a breast lift or other breast surgery option is right for you, please call The Weston Center for Aesthetic Medicine and Surgery at (954) 526-0066 today. Dr. Jon Harrell is pleased to welcome women who live throughout Florida including Miami, Weston and Ft. Lauderdale.
What Is a Mastopexy?
A mastopexy or breast bift is a surgical procedure which tightens, uplifts and elevates your breasts by removing any excess loose skin.
There are several different patterns of skin removal procedures which include:
Lollipop lift: This incision occurs around the nipple-areola circumference with a vertical incision.
Benelli breast bift or donut lift: This incision limits the size and diameter of the procedure's circular scar by using a concentric ring of flesh around the nipple-areola complex.
Crescent lift: This is a crescent-shaped incision which facilitates elevation of the nipple-areola complex to a new, higher locale on the breast hemisphere.
All of these procedures return your breast elevation to a more pert, youthful and natural position by eliminating the flattened and widened appearance which is common with saggy breasts.
Your mastopexyt can assist in providing you with significantly smaller or larger volume breasts. To do this requires pairing this procedure with either a breast reduction or breast augmentation. Miami plastic surgeonDr. Jon Harrell can work with you to find the optimal treatment plan to get you the healthy, natural-looking results you desire.
Problems Breast Lift Surgery Can Solve
As a woman, you may experience a number of situations in your lifetime which affect the placement and shape of your breasts. Across your life-cycle, these may be:
Young women: Sagging may occur due to volume and weight of breasts which is disproportionate to the woman's body type.
Middle-aged women: Postpartum hormonal changes may cause breast ptosis which depletes the quantity of adipose fat tissue with nursing sometimes causing inelasticity.
Post-menopausal women: Gravity and overstretched, aging skin are typical causes of breast ptosis.
Our experienced Miami plastic surgeon understands that getting a breast lift may be a very personal decision to come to. Dr. Harrell can listen to your concerns, answer your questions and guide you through the process to find the right procedure.
Before Your Breast Lift Surgery
Potential complications and risks are reviewed and the advisability of getting a simultaneous breast reduction or breast augmentation will be explored. The Weston Center for Aesthetic Medicine and Surgery knows that educated patients and thorough information make treatment proceed smoothly.
There will be some initial, routine laboratory testing to do and providing the results of any recent mammogram is strongly encouraged. Our detailed patient information packet will provide you with steps to take in preparation for your procedure - including cessation of smoking, stopping certain medications or limiting herbs.
After Your Breast Lift Surgery
Typical healthy follow-up with breast surgery patients occurs at the following intervals:
Day after procedure
1-week recovery
6 weeks recovery
4-6 months post operation
This is to monitor your progress, check that your healing process is occurring smoothly, and to reinforce post operative care instructions and any activity limitations. Directly following surgery, you will receive appropriate antibiotics and pain medication.
Final Results of Your Breast Lift Surgery
Recovery time for most women by and large means that final results are achieved approximately 6-12 months after surgery. That way, any swelling has subsided and the skin will naturally stretch and settle.  There are some patients who experience lax and stretchable skin to the level that a second procedure successfully achieves the desired outcome. Be that as it may, most patients experience flourishing results with their first procedure.
To learn more about breast lift procedures, call (954) 526-0066  or contact us online for your complimentary consultation with our experienced Miami plastic surgeon, Dr. Jon Harrell. The Weston Center for Aesthetic Medicine and Surgery serves clients in Weston, Miami, Ft. Lauderdale, Plantation and Davie, Florida.