When you are pregnant, your body accumulates and retains deposits of fat in order to store energy for your baby. Although this is a healthy development, these fat deposits can be very difficult to get rid of after your baby is born.
Diligent exercise and a healthy diet can help you reach your target weight again, but even after you have slimmed down, these pockets of fat often remain, compromising the overall look of your figure. For this reason, many women choose to include liposuction as part of their mommy makeover treatment plan. For more information about these body contouring procedures in the Miami area, please call (954) 526-0066  today.
Body Contouring: Restoring Your Figure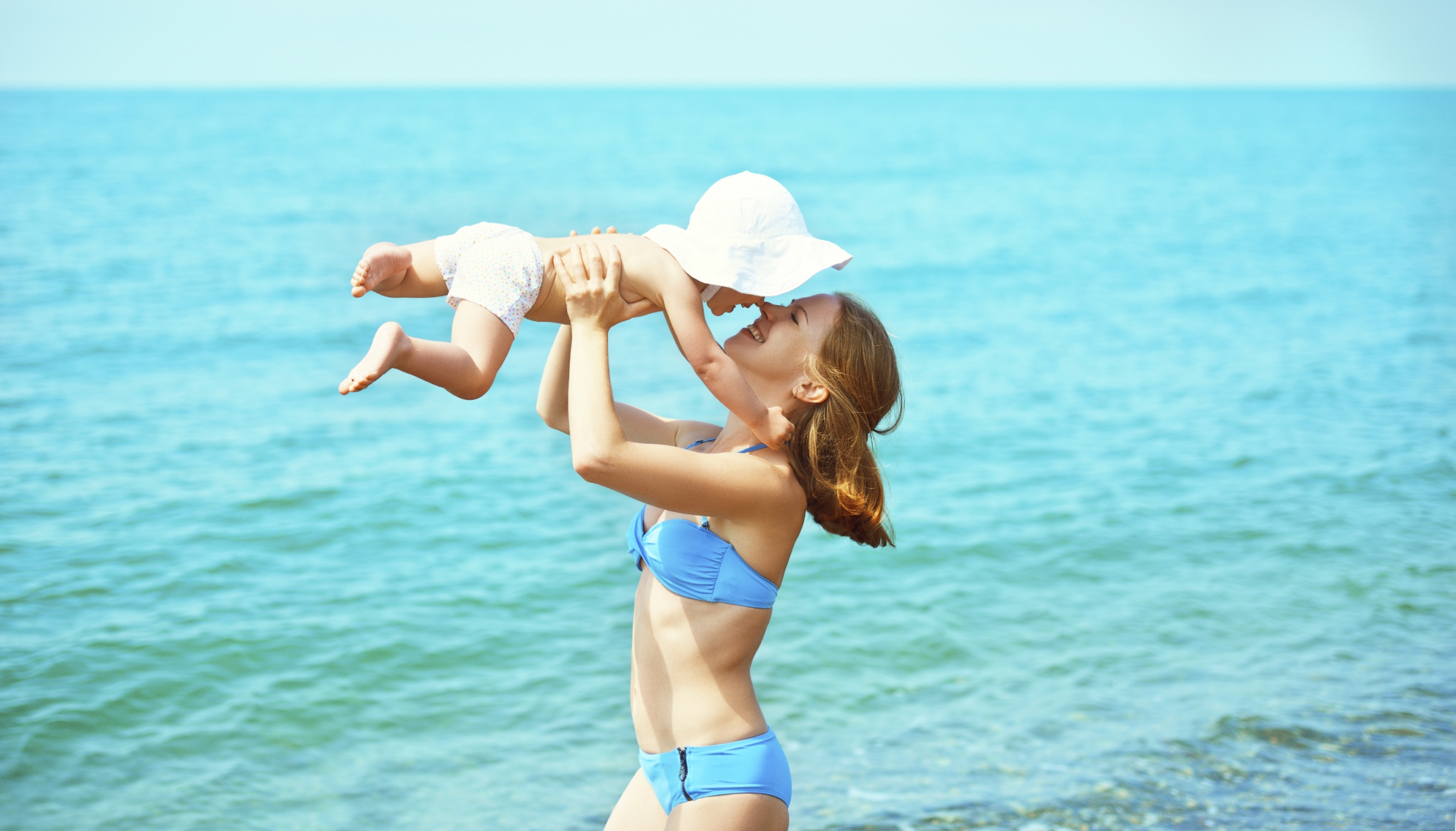 After pregnancy, it may seem impossible to recapture the attractive figure you once had. Resistant fat pockets, sagging skin, and other cosmetic problems can leave your body looking older and more worn out than you really feel.
Most women seek out body contouring with liposuction in the following areas:
Abdomen
Flanks
Hips
Thighs
Arms
Calves
Improved techniques for liposuction are constantly being developed. Depending on which body area(s) you want treated, and how extensive your procedure will be, Dr. Harrell will choose between SmartLipo™, tumescent liposuction, or ultrasonic liposuction to help you obtain the best results. Some liposuction techniques also promote tightening of loose skin, giving your results a smoother, more natural look.
Combining Liposuction With Other Procedures
Liposuction can be combined with a wide variety of plastic surgery procedures as part of a mommy makeover plan, but some of the most common combinations include:
If you are ready to restore a more youthful, proportionate figure, please contact The Weston Center for Aesthetic Medicine and Surgery through the button at the bottom of this page or call (954) 526-0066  to schedule a personal consultation. Miami plastic surgeon Dr. Jon Harrell serves patients in the Weston, Fort Lauderdale, Plantation, and Davie areas of Florida.