The staff members of my practice are the heart of the office. From your first contact with our office, on to the consultation and through the treatment and post treatment phase they will be there to educate, assist and facilitate a great experience. 
My staff members are chosen for their ability to be 'people persons'. There is a friendly smile, a warm voice and a helpful and understanding attitude awaiting each of our patients. Further, each of the staff members is cross trained to further ensure that each patient can get the answers and help they need from each and every person in the office. I am proud of my staff members and the caring and knowledgeable professionalism they bring to the practice and each of our patients. They look forward to knowing you personally and giving a first class cosmetic surgery experience.
____________________________________________________________________________________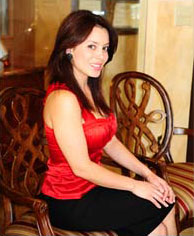 Haizel Castillo office manager
Haizel is an indispensable part of the practice. Not only does she serve as the Office Manager but she also is our primary Patient Consultant. As the Patient Consultant she will work together with you to give you the best experience possible. She works closely with Dr. Harrell and helps patients understand their procedure, answering many of the questions that arise naturally both before and after any procedure. She will be following your progress along with the doctor and helps give patients the continuity of care they want. Haizel gives '200%'.
It is her goal to make sure you have an outstanding experience and that the whole process is made as easy and understandable as possible.
"I just wanted to say that I am dedicated to giving each patient the absolutely best experience they can have. I have been through the process as a patient myself and I know how important it is for patients to feel genuinely cared for."
-Haizel
"I work to make sure you understand the process and to make sure everything goes as smoothly as possible. I, along with my talented staff will be there to make your experience a positive and life-enriching one."
Warm Regards,
Haizel Castillo.
____________________________________________________________________________________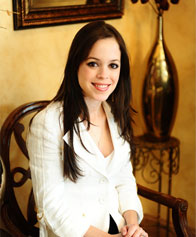 Tifanny Leiton laser technician/med aesthetician
Tiffany embodies a great combination of both technical excellence and refined artistic ability. She has the primary responsibility of treating the many laser hair removal patients seen in our office. Additionally she is an outstanding aesthetician with in-depth experience in the performance of a wide variety of specialty facials, light chemical peels, waxing and general skin care.
She works closely with Dr. Harrell in helping patients maintain the healthiest and most beautiful skin they can have.
Tiffany also has in depth knowledge of a great deal of plastic surgery procedures and also works as our Assistant Patient Consultant. Furthermore, Tiffany is our IT guru, so she really is a multitasking member of our office.
To learn more about how Dr. Harrell and our friendly, qualified staff can help you, please call (954) 526-0066 or click the button below to make an appointment at our Ft. Lauderdale office.