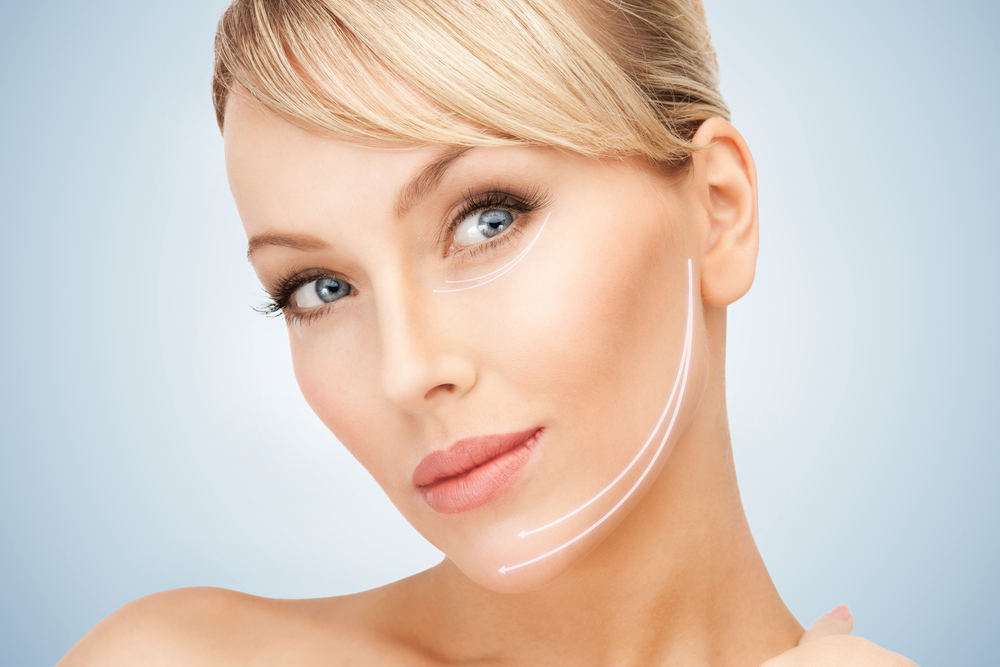 As we age, many things combine to wrinkle, dimple, and make coarse skin that was once soft, full, and smooth. Issues such as crow's feet, hollow cheeks, dark and puffy circles underneath the eyes, and deep creases near the mouth can make a person look and feel much older than they actually are. Many people even begin to experience these things – or hints of them – in their mid to late 30s.
If your face is beginning to show unattractive signs of aging or if you have lived with imperfections for some time and are now ready to restore a more appealing look, Miami plastic surgeon Dr. Jon Harrell can help. Call us at 954-526-0066 to schedule a consultation today and learn how our board-certified plastic surgeon can help you look and feel your absolute best.
Solutions for the Lower and Midface
Your lower and midface may show some of the most glaring signs of aging. These can include:
Loose or sagging skin along the jaw line
Jowls and double chin
Wrinkles around the lips and at the corners of the mouth
Sunken in or hollowed cheeks
Dr. Harrell offers a number of solutions for these types of issues. Surgically, neck liposuction and the facelift procedure are incredibly effective at producing a firm and toned look to the mid and lower face. Dr. Harrell offers both mini and full facelift options, enabling him to customize the treatment for individual patients. However, surgical solutions may not be the best for everyone who comes to our Weston, FL office.
Nonsurgical facial rejuvenation is a good option for younger patients along with those who need volume added to areas like lips and cheeks. BOTOX® Cosmetic, facial fillers, and other minimally invasive options can be used as soon as wrinkles and volume loss occur. While not as long lasting as facelift surgery, these options can produce results for several months and are easily repeated when touch-ups are needed.
During your initial consultation with Dr. Harrell, all suitable options will be discussed to help you choose the one best for your needs.
Solutions for the Eyes and Surrounding Areas
If the skin underneath your eyes is dark or puffy, you may constantly look exhausted. If your eyelids are heavy, you may look inattentive or lazy. These things can combine with crow's feet to produce a much more aged look than many of us are comfortable with.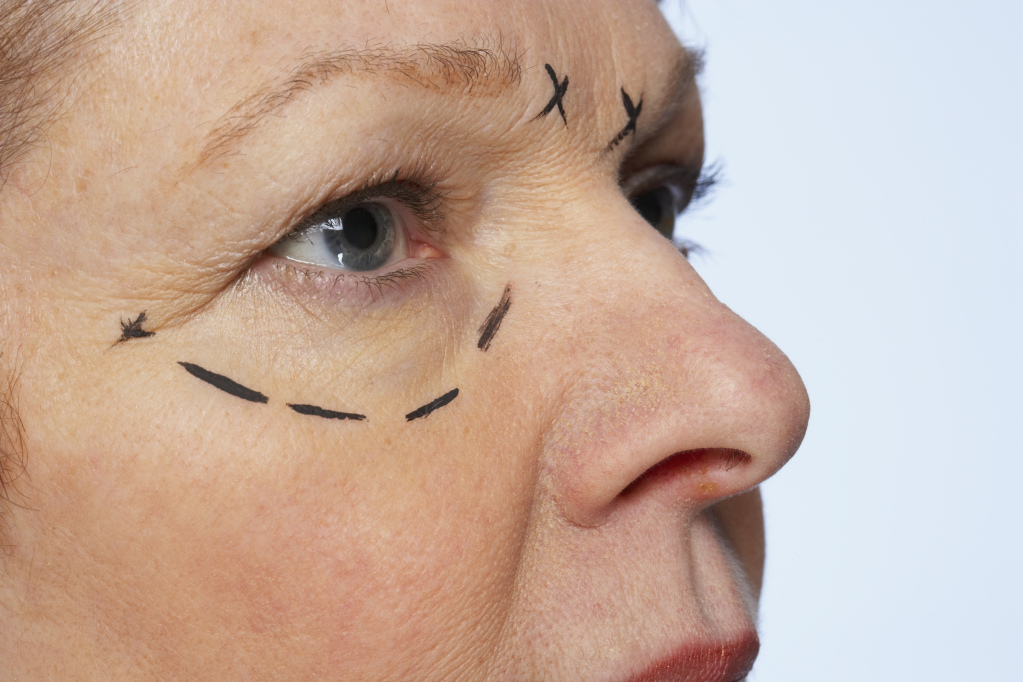 Blepharoplasty, also known as eyelid surgery, is commonly the most effective way to treat these issues. With blepharoplasty, Miami plastic surgeon Dr. Jon Harrell can eliminate dark circles and puffy skin from below and around the eyes, reduce the appearance of crow's feet, and lift eyelids into an alert and thoughtful position. An eyelid lift can also help prevent vision obstruction and produce an overall more intelligent appearance.
BOTOX® Cosmetic is incredibly effective at eliminating crow's feet and can be used alone or in combination with blepharoplasty to address wrinkles around the eyes. Dr. Harrell will discuss this with you as appropriate during your initial consultation.
Forehead, Eyebrows, and Glabella
When it comes to deep wrinkles across the forehead, a brow lift is likely the most effective solution. The brow lift procedure can remove furrows from the brow while also:
Eliminating glabella lines (those lines in between the eyebrows)
Lifting eyebrows away from eyelids
Sagging eyebrows can make you look tired and slow. Wrinkles in between the eyes can make you look eternally grumpy. By lifting eyebrows and smoothing the area in between the eyes, Dr. Harrell can produce a look that is attractive, smart, and vibrant.
There are not any fillers that can address the issues corrected through brow lift surgery. However, some chemical peels, laser skin resurfacing treatments, and other nonsurgical options can reduce the appearance of forehead wrinkles. During your facial rejuvenation consultation at our Weston office, Dr. Harrell will cover all options that may be suitable for your goals.
Combining Procedures
When aging has impacted several areas of your face, a combination of facial plastic surgery procedures is often best. Common combinations include:
Facelift with eyelid surgery
Eyelid surgery with brow lift
Surgical options with nonsurgical support
Surgical options and nonsurgical treatments offer different results. While some cosmetic surgeons may refer to dermal fillers as a "liquid facelift," the truth is benefits offered by these services are specific to the services themselves. Surgical treatment and nonsurgical options are often complementary, but not interchangeable. Dr. Harrell will help you understand all of your options during your time in our care.
The Cost of Facial Plastic Surgery in Miami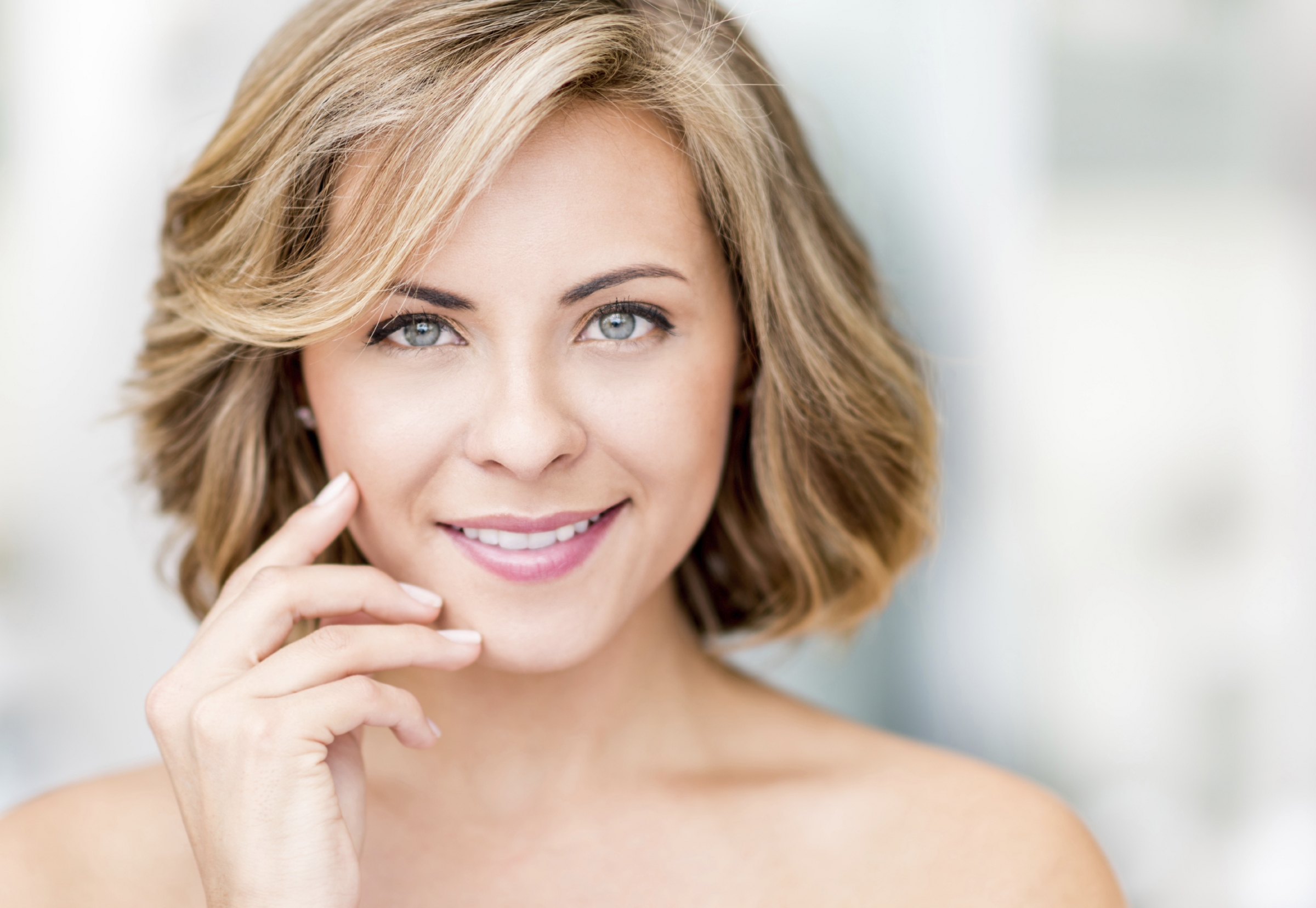 Facial rejuvenation costs vary depending on the procedure or treatment being performed. We accept cash and most major credit cards for plastic surgery payments, but also work with healthcare financing companies like CareCredit® to make paying for your procedure more convenient.
Facial plastic surgery payment options may be best discussed in person. During your initial visit to the Weston Center for Aesthetic Medicine and Surgery, we will cover all financing options to help you find the one best suited to meet your specific situation.
We are Here to Help
Dr. Harrell and our staff are here to help you from the moment you begin thinking about facial rejuvenation through your complete recovery from your procedure.
Our board-certified plastic surgeon is a RealSelf 500 contributor with over 50 positive reviews on that site and many more on Google, Healthgrades, and Yelp. Dedicated, caring, and innovative, Dr. Harrell believes in patient education and empowerment, and strives to make every interaction positive and rewarding. Dr. Harrell and our staff keep patient safety and satisfaction as top priorities and are committed to helping ensure your experience is always pleasant.
Give us a call at 954-526-0066 or use the contact form on this page to get in touch with Dr. Harrell and schedule an appointment at our Weston, Florida plastic surgery office. We welcome patients from Miami, Fort Lauderdale, and all surrounding areas.