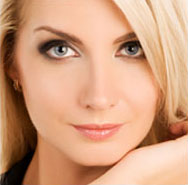 Refine and Rejuvenate
Your face is an incredibly significant part of your identity. If your facial appearance always looks tired, worn out, or haggard, it can take a toll on your self-confidence.
Face lift surgery can restore a more natural and youthful appearance to your face, helping your personality shine through and allowing you to age more gracefully in the years to come. For more information, please call (954) 526-0066 to schedule a complimentary evaluation with Dr. Jon Harrell in the Fort Lauderdale area.
Problems Addressed by a Face Lift
Face lift surgery is designed to address a few specific problems that come with age, such as:
Loss of skin elasticity
Loss of muscle tone in the face and neck
Jowls
Deep creases between the corners of your mouth and the base of your nose
Loss of chin and neck contours
Modern face lift techniques are more sophisticated than ever, capable of making you look years younger. Our experienced Weston plastic surgeon has had extensive training in facial plastic surgery. After performing an in-depth evaluation of your unique facial characteristics, Dr. Harrell will develop a customized face lift surgery to help you achieve the best results possible.
Advantages of Face Lift Surgery
Face lift surgery can turn back the clock on your appearance in several different ways, including:
Tightening facial muscles: The underlying structures of your face, also known as the superficial musculo-aponeurotic system (SMAS), tend to weaken and sag with age. Before repairing your loose skin, Dr. Harrell will first tighten and rearrange this underlying structure into a better configuration. This puts less tension on your skin and helps the results of your face lift to last much longer.
Repairing loose skin: Sagging skin will be carefully trimmed and tightened to restore a more youthful, natural look. Facial skin should not be overly tightened, or it can lead to a 'pulled' appearance.
Improving facial contours: A mid facelift helps restore a smoother look to the cheeks and lower eyelids, while a lower facelift creates a more attractive jawline contour, eliminating jowls and smoothing out the neck area. If you have an excessively fleshy neck or jowls, liposuction can potentially be used on these areas as well.
If you have further questions about face lift surgery, please contact The Weston Center for Aesthetic Medicine and Surgery online or call (954) 526-0066 today to schedule a personal consultation. Dr. Jon Harrell serves patients in the Weston, Fort Lauderdale, Miami, Plantation, and Davie areas of Florida.