Posted: September 8, 2016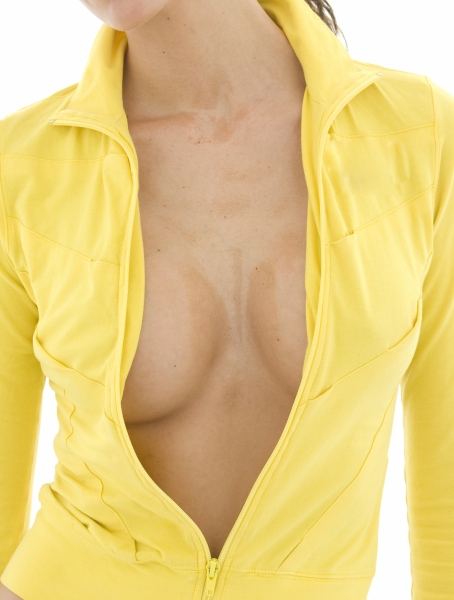 Oversized breasts can have an adverse impact on your quality of life. You may experience back pain, shoulder pain, rashes, headaches and many other symptoms associated with this medical condition. A breast reduction can help relieve your pain by removing excess breast tissue, and the good news is that your insurance provider may pay for your breast surgery.
Health insurance companies have varying standards when it comes to breast reduction. Your provider may try to deny your claim, but these tips can help you convince them your breast surgery is medically necessary:
Provide extensive medical documentation. This can include medical records and a statement from a chiropractor, internist or orthopedic surgeon who agrees a breast reduction will alleviate your pain.
Meet breast tissue removal requirements. Many insurance companies use a height and weight chart to determine the appropriate amount of breast tissue to remove. However, you should not base your chosen breast size off of these guidelines. It's important to have a breast size you're happy with, rather than go smaller to appease your insurance.
Your insurance may try different tactics to avoid paying for your breast reduction surgery. They could suggest alternative treatments such as physical therapy and weight loss, but you and your doctor can fight for the surgical costs to be covered. Some companies require photographs to be reviewed by their doctors to determine whether your surgery is medically necessary. If you've been denied by your insurance, you can demand an appeal.
If your provider has repeatedly denied your claim, we can help you finance your surgery at our Miami office. Our board-certified plastic surgeon has more than two decades of experience and can alleviate your symptoms while giving you the breast size of your choice.
If you're interested in breast reduction surgery, please contact our plastic surgeon in Miami today at (954) 526-0066 to schedule your initial consultation. The Weston Center for Aesthetic Medicine and Surgery serves clients in Miami, Weston, Fort Lauderdale and surrounding areas of Florida.