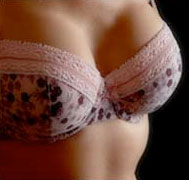 restore
Board certified plastic surgeon Dr. Jon Harrell has spent more than two decades helping the people of Miami and the rest of south Florida reach their aesthetic ideal. One procedure that is popular with women looking to improve the appearance of their breasts is the breast lift.
With the breast lift procedure, Dr. Harrell can elevate and tighten your breasts, giving you a more youthful look even if you've had children, breast fed your children or experienced significant changes in weight. This procedure is an excellent option for women who want better looking, tighter breasts and are looking to address sagging issues. The breast lift can be paired with a breast augmentation, though frequently it is not.
In consultation with Dr. Harrell you will make a number of important decisions regarding your breast lift procedure. One of those decisions is how extensive your breast lift will be. Our board certified plastic surgeon will help you decide which form of the procedure you will undergo.
You will usually have a choice of four different breast lift incision options. Dr. Harrell will help you decide which is right for you. To schedule a consultation at our Ft. Lauderdale office, please call (954) 526-0066 . The following incisions are listed in ascending order of lift provided.
Crescent Lift Incision
The crescent lift incision is appropriate if you want relatively little "lift."
In this breast lift procedure, Dr. Harrell makes a small, crescent-shaped incision along the top of your areola. Surrounding skin is then attached to the areola.
This is the breast lift procedure that is best suited for women with relatively little sagging to address and is often used in conjunction with a breast augmentation.
Benelli/Periareolar Incision
An incision is made along the outside of your areola. This is best for women with a moderate amount of sagging. This incision produces a relatively small amount of scarring and is often used when a breast lift is paired with a breast augmentation.
Keyhole Incision
Similar to a Benelli/periareolar incision, a keyhole incision features a small incision made along the outside of your areola. Another incision is then made from the bottom of the areola to the crease of your breast.
This version of the breast lift procedure is ideal for women with moderate sagging that would not be adequately addressed by the previous incision type and who do not want to pair their breast lift with a breast augmentation.
Anchor Incision
This is the most extensive version of the breast lift procedure. In it, Dr. Harrell will make an incision similar to the keyhole lift. However, once he reaches your breast crease he will continue and make a small, horizontal incision along the crease. The resulting incision looks like an inverted t, or an anchor.
The anchor incision is appropriate for women with severe sagging and produces the most scarring.
Dr. Harrell will evaluate the extent of your sagging and advise you which breast lift incision option is right for you at your initial breast lift consultation.
You can view examples of our work at our breast lift photo gallery.
If you're looking for an experienced plastic surgeon in the Ft. Lauderdale, Florida area to perform your breast lift, please contact The Weston Center for Aesthetic Medicine and Surgery online or call (954) 526-0066 today to arrange a consultation.