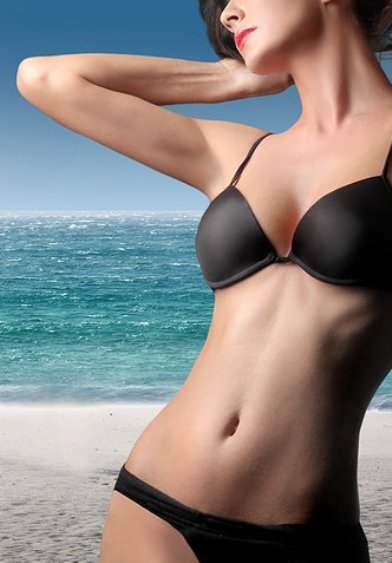 Losing all that weight took every ounce of your strength and determination. You've met your goals, lost the weight, feel great about yourself, there's just one last concern that you have, the loose skin of your arms. Thankfully, body contouring procedures performed by Dr. Jon F. Harrell at the Weston Center for Aesthetic Medicine can help you resolve this concern.
Committed to providing a relaxing, comfortable plastic surgery experience that will give you the results you are looking for, the Weston Center for Aesthetic Medicine serves those living in the Weston, Fort Lauderdale, Miami, Plantation and Davie, Florida areas. Call us today at (954) 526-0066 to learn more about our body contouring procedures.
What Does an Arm Lift Involve?
An arm lift, known in the medical world as brachioplasty, is a plastic surgery procedure that will sculpt your arms to match your self-image. Good candidates for an arm lift are those that have lost a lot of weight and have excess skin that has not contracted, or shrunk. If you can relate to having excess skin, than you are probably a good candidate for an arm lift.
The planning for an arm lift is similar to other body contouring procedures. During the actual surgical procedure, Dr. Jon Harrell will design a pattern on your upper arm and remove the excess skin. Some other things to know about arm lift procedures are:
An incision is made at the back of the arm and extends from the underarm to the elbow-this is where the excess skin is removed from
The length of the incision depends upon the severity of the loose skin
Body contouring can be combined with liposuction
The visible site of incision and resulting scar is the most significant trade off
With over 24 years of experience in cosmetic surgery, Dr. Jon Harrell is your Florida Board Certified Plastic Surgeon ready to tailor your body sculpting procedure to achieve the desired goals you have for your body.
Arm Lift Procedures in Miami and Ft. Lauderdale
At the Weston Center, we pride ourselves in educating our patients and helping them make an informed decision about which treatment fits their needs best. Whatever your personal goals are for your appearance after the procedure, Dr. Harrell's experience with plastic surgery can help you realize them.
If you have been troubled about the excess skin that does not fit your new body's appearance after your hard work to lose the weight, contact the office of Weston Center for Aesthetic Medicine and Surgery today at (954) 526-0066 to discuss options to help you achieve the body image you deserve!