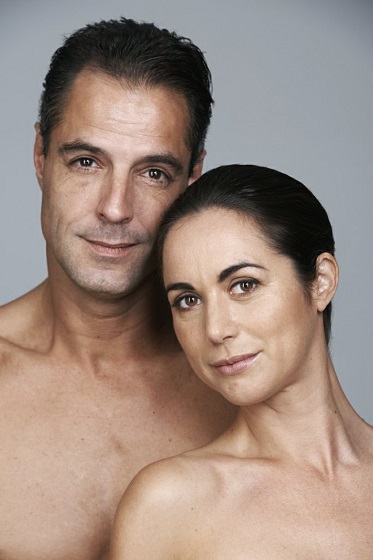 Dr. Harrell developed his wellness program to improve every aspect of his patients' lives. And at some point in our lives, we all have to deal with the problems involved with aging. Neither science nor plastic surgery have found a way to stop or reverse the aging process, but Dr. Harrell can use both to help you look and feel good throughout.
If you want to look for ways to enter middle age and beyond with a healthy appearance and a positive attitude, you should discover what our anti-aging therapies can do for you. Set up a free initial consultation at Dr. Harrell's Miami practice by calling (954) 526-0066 .
What Are Anti-Aging Therapies?
As you get older, it's normal for your hormone levels to undergo major changes, which can affect your physical appearance in many ways. Men tend to gain estrogen and lose testosterone, women begin experiencing the effects of menopause, and all these changes come with a variety of physical and psychological side effects.
Symptoms of the hormone changes that occur with age can include:
Fatigue
Memory issues
Sudden mood swings
Headaches
Problems with relationships
Increased susceptibility to sickness
Weight gain
Anti-aging therapy seeks to redress these issues with treatments that balance out your hormone levels. By keeping your hormones stable, you can feel more energetic, less anxious, and even experience boosts to your immune system and sex drive. Combining your hormone treatments with a healthy diet, regular exercise, and cosmetic procedures will have you looking and feeling the way you should.
There are other ways of dealing with the stresses brought on by age that can be very helpful in conjunction with anti-aging therapies. Bio-identical hormone replacement allows you to fight conditions like osteoporosis and pre-menopause, and weight loss therapy is a good way to look and feel better about yourself.
What to Expect at Your Consultation
When you come to the Weston Center for a consultation for Dr. Harrell, you should expect to answer basic questions about your health and lifestyle, and possibly undergo a basic medical examination. Dr. Harrell has a great deal of experience combating the aging process, and he will likely have a good idea of what to recommend to get you feeling like yourself again.
Dr. Harrell is proud to serve patients from Miami, Ft. Lauderdale, and the surrounding areas. To schedule a free initial consultation for anti-aging therapies with Dr. Harrell, either fill out the above form to schedule online or give our practice a call at (954) 526-0066 today.